Çöp Adam series was one of the most different productions of the 2022-2023 season. As well as the story of the series, the strong ownership of the project by the actors played an important role in its success.
Especially the energy of Engin Altan Düzyatan and Elçin Sangu, who took the lead roles, and the admiration of their partnership performances were also effective in the success of the Çöp Adam (Stickman) series.
The story of the series will continue in the second season and brand new events are expected for the audience. In the summer, which will last 2-3 months, Çöp Adam series fans will wait for September, wondering what could happen in the new period. The team is expected to come together at the end of August and start preparations for the second season.
Sedef Avcı, who played the character of Berrin in the Çöp Adam TV series, appeared in front of her fans after a long break and she is very pleased with the result.
Sedef Avcı, whose partnership with Engin Altan Düzyatan was successful, became a name that received great support from the audience throughout the season, thanks to the character she portrayed in the story.
It was a very good decision for the actor that the Çöp TV series will continue in the second season and her love for the team is considered.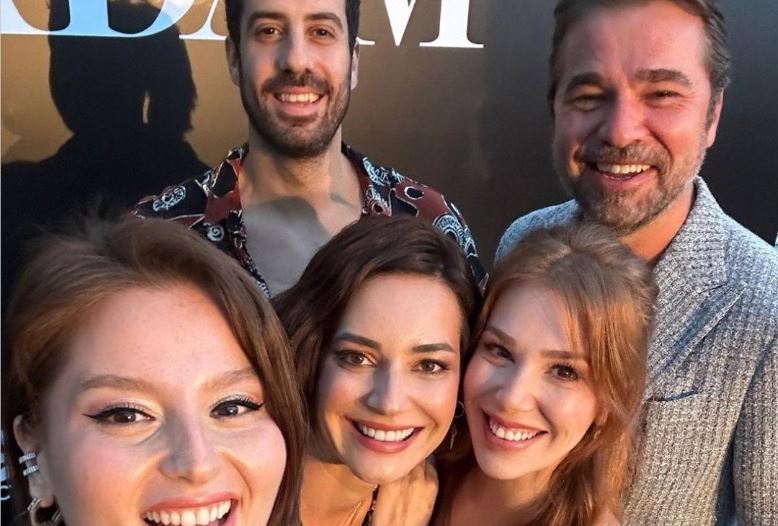 After 25 episodes, the team of the Çöp Adam TV series, which tried to get rid of their tiredness by coming together at dinner, disbanded for the summer break. Sedef Avcı, on the other hand, shared her happiness that they will meet again with the following words:
"It has been a very good season. We had fun with our team, now we are on vacation. We will continue the season. Hopefully we will be together again. It was very enjoyable, we had a very pleasant team. I am very happy that the project continues. This is one of the important things for us as we are happy as a team."
Sedef Avcı, who has a modest life, has been living a happy life with her husband Kıvanç Kasabalı and her son Can for many years.