The TV series titled  Erkeğe Güven Olmaz (Do Not Trust Men) continues to meet with the audience on Fox TV on Sunday evenings with the abbreviation EGO. You can watch the second new episode of the series, which had to take a break after the first episode aired due to the earthquake disaster, on Sunday, February 26 at 20:00.
There is another name in the lead role with Alperen Duymaz, Melisa Aslı Pamuk and Ahmet Kayakesen in the EGO series. We are talking about Rüya Helin Demirbulut. The young actress, whom the audience had just met on the screens, faced the most important opportunity of her life while she was at the beginning of her career thanks to this series.
Being a partner with one of the most influential male lead roles of recent years, such as Alperen Duymaz, made Rüya Helin Demirbulut suddenly attract attention. Drawing attention with her performance in the first episode of the series, Demirbulut is still very young and at the very beginning of her career journey.
It is a remarkable development that the young actress took the lead role in such an important TV series while she was just at the beginning of the road and became the partner of Alperen Duymaz.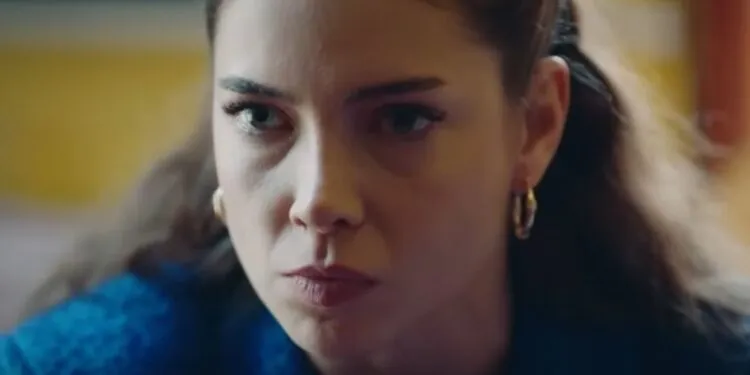 Many viewers are also very curious about the details about the young actress. Born in Istanbul in 1995, Demirbulut graduated from Mimar Sinan University Fine Arts Faculty Theater Department.
The actress, who has started to take part in the theater scene since 2015, is someone who has shown herself on the stage more.
Her acquaintance with the TV series is based on the TV series Tek Yürek, which was broadcast on TRT1 in 2019. Ruya Helin Demirbulut, who also played a role in the TV series Erşan Kuneri, which came to the screen on Netflix, revealed the most remarkable debut of her career by taking the lead role with the character of Elif in the EGO series.
Thanks to this project, it will not surprise anyone that the young actor received many offers from the producers in the series market in the future.
You can watch the second new episode of the EGO series on Sunday, February 26.