It seems that after Can Yaman, there is a storm of Hande Erçel and Kerem Bürsin in Italy. The series, which was broadcast in Italy, multiplied the fan base of the two actors in the country. Sen Çal Kapımı series became a book on this interest and now it is a DVD.
Sen Çal Kapımı series, which ended months ago in Turkey but was broadcast and continues to be broadcast in more than 80 countries around the world, has turned into a phenomenon especially in Italy. After Can Yaman, Hande Erçel and Kerem Bürsin started to blow in the country after the series attracted great interest from the Italian audience.
When Sen Çal Kapımı attracted a lot of attention in the country, an Italian publishing house turned the series into a novel and published it as a book. The series was presented to the Italian audience as a DVD after the book. The book Love Is In The Air is on sale in all bookstores in Italy from January 18. It is also available as an e-book.
It is stated that both the book and the DVD broke sales records in the country and are kept in the showcases of stores and in the corners of homes. Thus, the Sen Çal Kapımı series broke new ground. The book is expected to break sales records.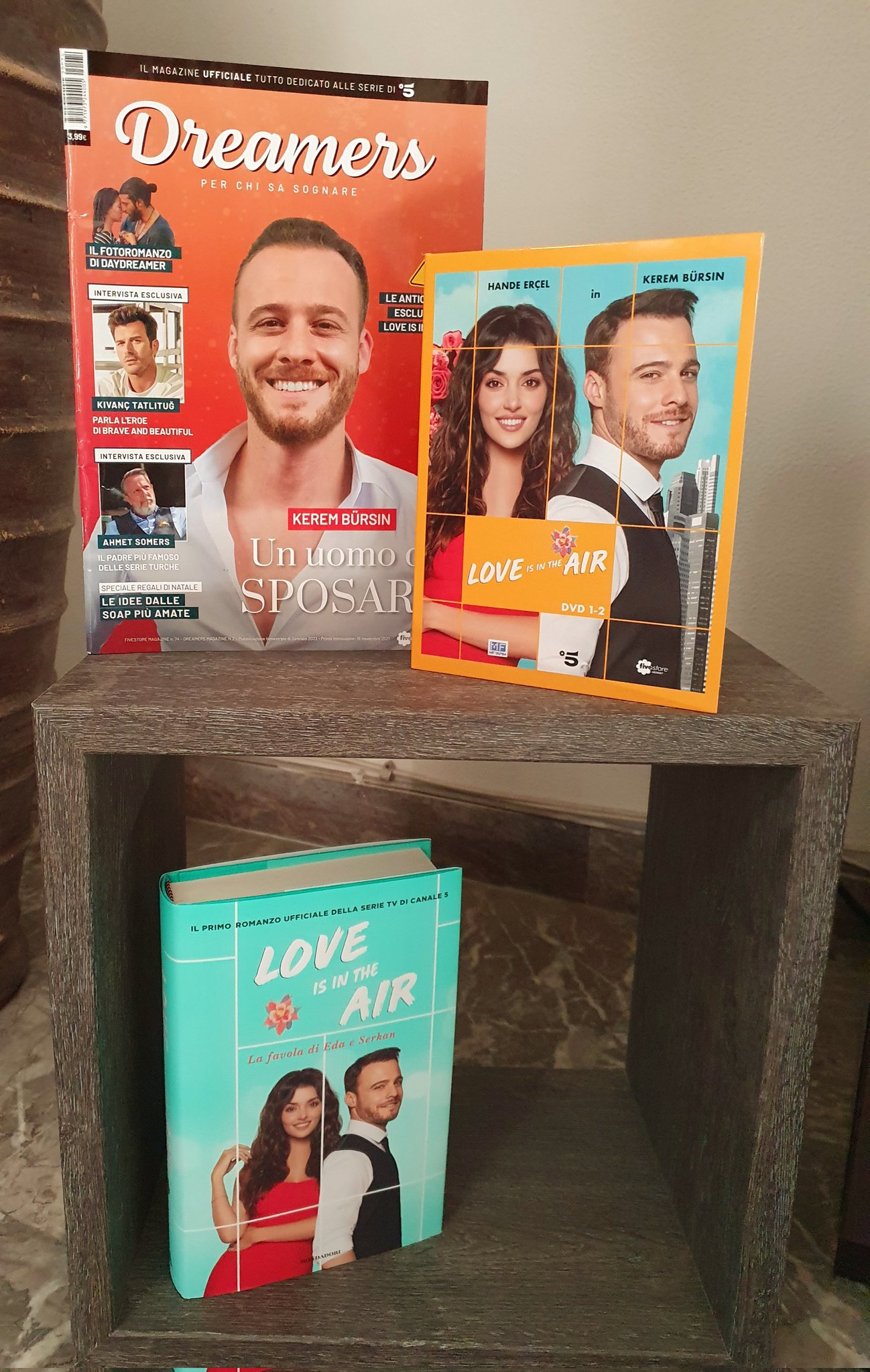 The series and the book also open new doors to the two star actors in Italy. As a matter of fact, it is stated that Hande Erçel and Kerem Bürsin will soon go to Italy to take part in the shootings for the promotion of the book. The couple will give interviews and participate in the shootings here.
Sen Çal Kapımı series, which started as a summer series on Fox TV, garnered the audience's appreciation with the on-screen harmony of Hande Erçel and Kerem Bürsin and continued in the winter season. The fact that the two actors who gave life to the characters of Serkan and Eda in the series were compared to each other for a long time and then became lovers made the series even more remarkable.