Actress Serenay Sarıkaya, who is in the close frame of the tabloid press, which is on the agenda with every move she makes, every statement she makes, every outfit she wears, has done it again.
Famous actress Serenay Sarıkaya, who is frequently on the agenda with her social media posts, made a name for herself again with her extraordinary style and interesting poses.
The beautiful actress, who was in front of the lens for Elle Magazine, posed for a neighborhood sitting with her black mini shorts – bustier set and shiny stone heeled slippers.
Publishing her photos on her Instagram account, which has 9.3 million followers, the actress dropped the note "We will not learn from you about the district residence".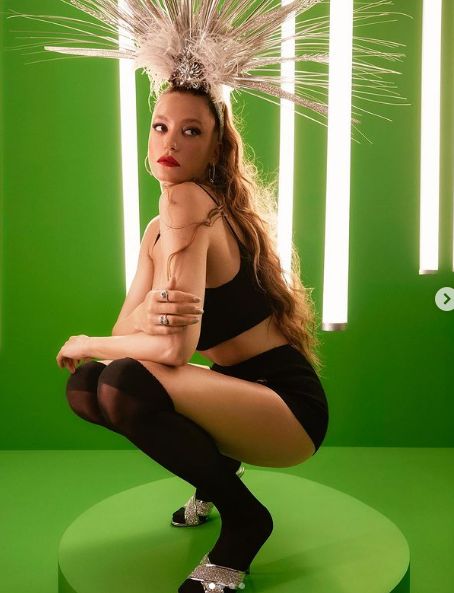 The actress's post received hundreds of thousands of likes and thousands of comments in a short time. Serenay Sarıkaya, who shot the series Şahmaran for Netflix last year, will soon be back on the set for the second season of the series.
The second season of the series, which Sarıkaya shared with Burak Deniz, was shot in Adana for the first season, and the second season will be shot in Adana.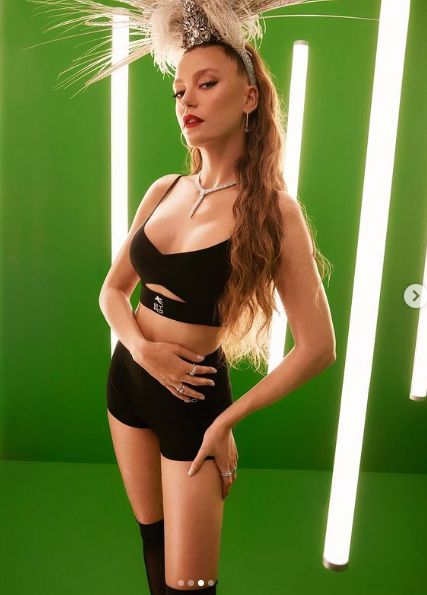 Sahmaran series, in which Umur Turagay sits in the director's chair and whose screenplay was written by Pınar Bulut, contains fantastic elements. Şahmeran is among the most ambitious digital series of the next season with its subject and cast.
In the cast of the series; Along with Serenay Sarıkaya and Burak Deniz, there are ambitious actors including Mert Ramazan Demir, Mustafa Uğurlu, Mahir Günşiray, Mehmet Bilge Aslan, Ebru Özkan, Nil Sude Albayrak and Berfu Halisdemir.