SerenaySarikaya participated in the 71st Cannes International Film Festival in France as a guest of honor.
The 2018 Cannes Film Festival in France is going on at full speed, with colorful scenes as well.
SerenaySarikaya met with Belle Hadid and designer Alexander Wang in the Magnum House in Cannes Croisette yesterday.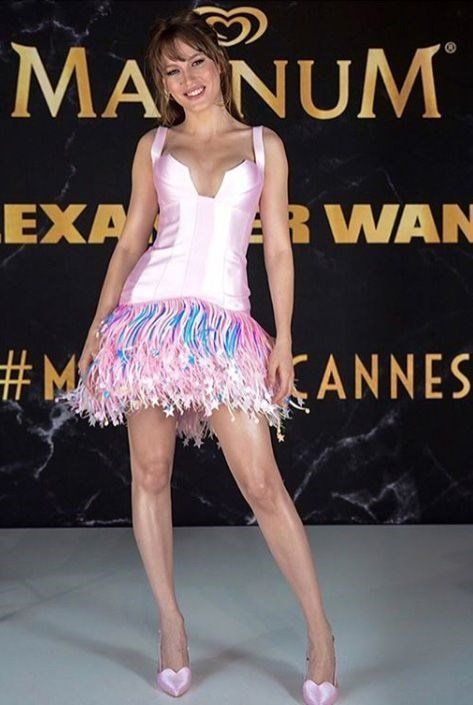 SerenaySarikaya wearing a pink dress signed by HakanYildirim, became the center of attention with her beauty.
The player who designed the ice cream said, "It was the sweetest excuse to come to Cannes."