Aytaç Şaşmaz, who gave life to the character of "Bora" in Kanal D's "Baht Oyunu" series, which stands out as the rising star of the summer screen, was given a surprise birthday celebration by his friends on the set.
Posing with her co-star Cemre Baysel and her cake, the actress wrote the following under the photo; 'We laughed a little in these difficult days, thank goodness. I feel very lucky to work with such nice people. Good luck to you, thank you for being in an adventure full of good pantry! Thank you to everyone who remembers this day, celebrates and can't be with me! Good luck to you!'
Cemre Baysel, who acted the character of 'Ada' in the TV series, starred together with the handsome actor who turned 23 years old, and under the photo 'Good luck! she left her comment. In the celebration, the cake with male and female figures drew attention, while the whole set team celebrated Şaşmaz's birthday by taking a photo together.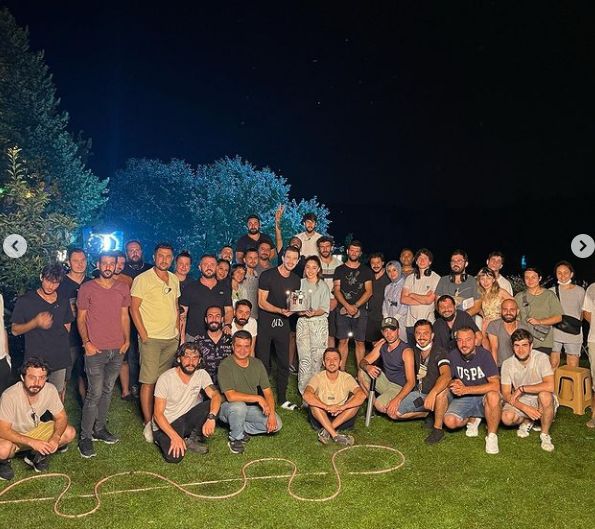 Aytaç Şaşmaz, who started his screen career with the TV series "Söz" in 2017, was very popular with the character of "Emre" in the TV series "Hekimoğlu". Baht Oyunu series is the first lead role of the handsome actor. The actor is showing a rising chart in his career.