Berker Güven made a quick return to the screen with Kanal D's new series Üç Kız kardeş (Three Sisters). The successful actor is a prominent name in recent years. Berker Güven, whose star shines after starring in the TV series Zalim İstanbul (Cruel Istanbul), draws attention with his acting in the productions he takes part in.
Berker Güven, who both surprised the audience from the very first episode with Somer, who he played in the Üç Kız Kardeş series, and gained appreciation for his acting, is becoming an increasingly popular character in the series. The young actor took an important step in his professional career with the TV series Üç Kız Kardeş, adapted from İclal Aydın's best-selling novel of the same name.
At the same time, he is preparing to share his professional experiences with young actor candidates who want to become actors. Born in 1994, the actor has been on the sets since 2017. It is taking a good step to share the experiences it has gained so far with the younger generations.
Berker Güven, who is preparing a workshop by combining all the training he has received with his acting experiences, will give trainings on acting techniques, stage studies, character preparation methods, pre-stage relaxation exercises, on-stage concentration and staying in the moment.
In the workshop to be held in June, the participants of the Acting Camp with Berker Güven will have the chance to work one-on-one with the actor. The participants of the program, which is based on sharing the acting experiences of Berker Güven, will also experience the techniques he uses in his professional life.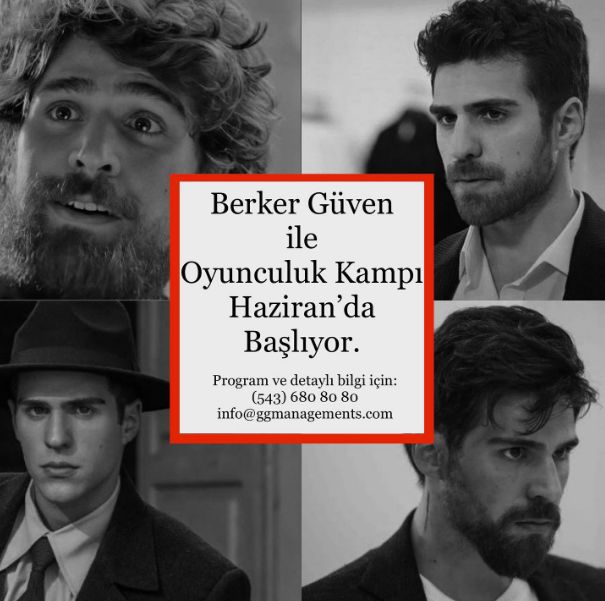 Berker Güven, who graduated from Bilgi University Cinema Department with the first place, said in an interview he gave before, "I am a method actor, I prepare for the character through a certain method, I spend some time with that character. I am giving acting lessons, and I also want to teach how to work with characters with special situations."
The first and most notable experience of the actor, who said that he likes difficult roles, was the disabled Nedim character in a wheelchair, which he played in the TV series Zalim İstanbul.