Didem Balçın, who said goodbye to the TV series Kuruluş Osman, joined the unforgettable with the character of Selcan Hatun! The Kuruluş Osman series continues on the ATV screen with its third season. Famous actress Didem Balçın, on the other hand, has successfully appeared in both series with the same character since Diriliş Ertuğrul. Continuing her path as Selcan Hatun and playing the same character for a very long time, the actress also receives great support from her fans.
Selcan Hatun is at an influential point in the third season of the Kuruuş Osman series, and Didem Balçın continues to appear in front of her fans with the same character since 2014. Reminding that she has been playing the same character for 8 years, Didem Balçın said, "When it was 8 years, people started to think that I was in my 80s. I started the character in my 20s, I finished it in my 90s," she said.
Didem Balçın, who appeared on the screen for the last time in the 91st episode of the Kuruluş Osman series, published last week, thus left the series with the death of the character, who came to the age of 90.
Explaining that her adventure with the character of Selcan Hatun, which lasted for 8 years, was not easy and she had difficulties in shooting the series, Didam Balçın said, "It is very difficult to allocate time for make-up and aging in the series. That's why it was a difficult process, but both our production company and our cast members endured it."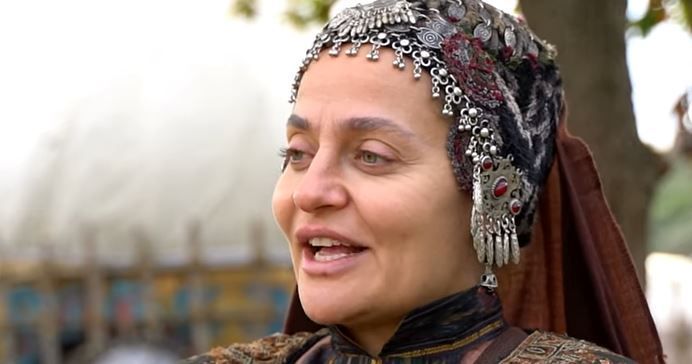 Reminding that her son Alican will be 1 year old, the actress said that she started walking and that she was doing well. The actress stated that the 8 years she spent in the TV series Diriliş Ertuğrul and Kuruluş Osman had a great importance in her own life.
Stating that she both got married and had a child in this process, Didem Balçın said, "They had such glory and benefits for me, so it was very special."
Giving the good news that preparations are being made for the sixth film in the movie series Çakallarla Dans, the actress added that they will present this popular comedy movie to the audience with an effective scenario.