Famous actor and musician Keremcem does not go unnoticed with his new image. The actor who was seen by the cameras with his long hair, has not been on the television screen for a while. Born in 1977 in Muğla, the actor has been acting since 2005.
Keremcem, who brings music and acting together, has played different roles in many projects so far. Keremcem, who enchanted his fans with the songs he sang, was talked about a lot with the character of Ateş in the TV series "O Hayat Benim". The actor, who also played important roles in TV series such as İki Yalancı, Aşk ve Mavi, and Kimse Bilmez, most recently portrayed the character of Engin in the digital series Yetiş Zeynep.
Keremcem, who has not been on the television screen for more than 2 years, has attracted attention with the competition program named Maske Kimsin Sen in the past months. The actor, who continues his music studies now, gave information about his new projects.
The actor said, "I made an album of 10 songs, it took 1.5 years. We'll be seeing it around the end of May. Beautiful songs. I miss music, I miss making albums," he said.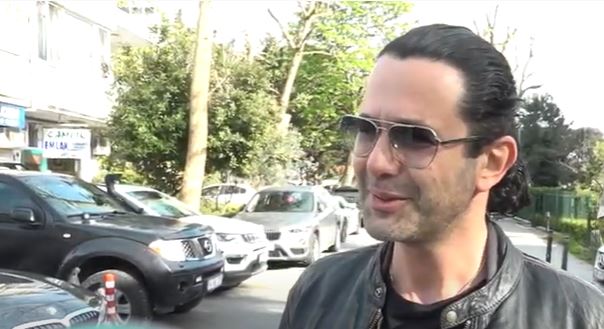 Keremcem, who has been on his way with music and preparing his album in the last period when he was not on television, is in great excitement. Fans are eagerly waiting for the album, which will be released at the end of May.
Keremcem said, "My first reason for coming was music. You lose your focus when acting comes in. The songs also piled up. We don't need to make an album just because no one is doing it," he said.
Explaining that he was hesitant to bring acting and music together, Keremcem said: "If it's going to prevent music that much, I'm a little bit… Corona made us realize a lot of things. It made me realize that too. I moved away from music."
Explaining that when there were too many live broadcasts from social media during the coronavirus period, he moved away from this environment and became cold, he also stated that he lost some followers.
Keremcem, who stated that he will be effective on social media again with his album, said, "There has been less than 100 thousand people, why are you leaving, friends. When the album comes out, follow it later," he sent a message to his fans.