In the Aile (Family) series, the audience is in a very exciting process. The series, starring Kıvanç Tatlıtuğ and Serenay Sarıkaya, has an effective story and strong acting performances.
Musa Uzunlar joined the show, which was broadcast on Show TV on Tuesday evenings, with the character of İlyas Koruzade. With the arrival of the master actor, we can say that the cast of the Aile series is like the Champions League.
Two leading actors on one side, side characters formed by masters on the other… Names such as Nur Sürer, Canan Ergüder, Nejat İşler, Levent Ülgen and Emel Göksu are very strong figures that young actors take as examples.
Musa Uzunlar, who was the last to join the story of the series, is also a name that greatly increased the quality of this team. It would not be wrong to say that Uzunlar will reach a very effective point with the character of İlyas in the series.
The images that İlyas takes in front of the Soykan family will meet with the audience in the 10th new episode of the series, which will be broadcast on Tuesday, May 9th.
In the published trailer, you will see that Devin's character is no longer afraid, she feels her strength and has turned into a member of the Soykan family.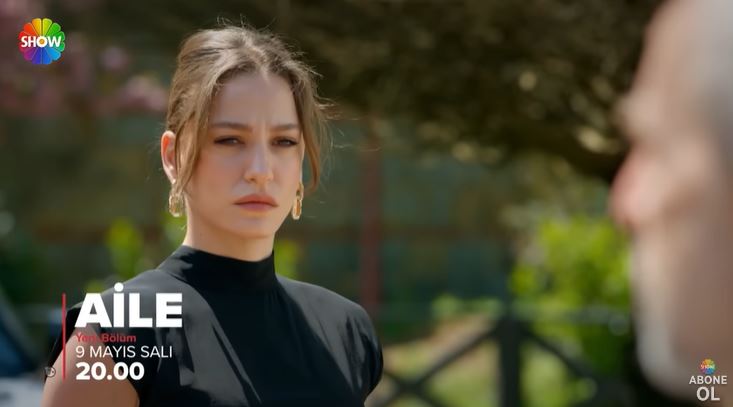 You will see a Devin character who has ideals, lives with a sense of justice, and looks like them after you get together with people she doesn't like.
There is a slogan that says "Everything will be fine" and a wide audience likes this slogan very much. In the Aile series, this slogan became a word that the audience uttered with the arrival of Musa Uzunlar and the transformation of Devin's character.
For the Aile series, there are many who think that "everything will be fine" for the upcoming episodes. Of course, you will also watch how unjust, ugly and brutal the struggle for power is, taking strong steps towards a serial mafia structure, where the guns are not silent, people are evil to each other.
The Family series will make you read the word "Everything will be fine" backwards! 9
In other words, those who say "everything will be fine" can say this through the story of the series, but it is clear that the message given is not very good. In other words, it would not be wrong to say that we will have to read this phrase, which is very popular among the people, backwards.
Everything will be very good in the Aile series, but how beautiful these messages are is a point to be discussed and criticized.