Famous actors Barış Arduç and Gupse Özay became lovers after they acted together in the movie Deliha. The couple crowned their 6 years of happy togetherness with a simple wedding in July 2020. The news that the couple, who did not have a wedding due to the pandemic, will have a baby, fell like a bombshell in the tabloids last month.
After the baby news, Gupse Özay has not been seen for a while. It was observed that the belly of the famous actress became more pronounced in the last post she published on her Instagram account.
The actress, who is preparing to become a mother, came together with her friends. Gupse Özay, who spent time with her group of friends, including film critic Melikşah Altuntaş and actress Esra Rusan, posted a photo of these moments on social media.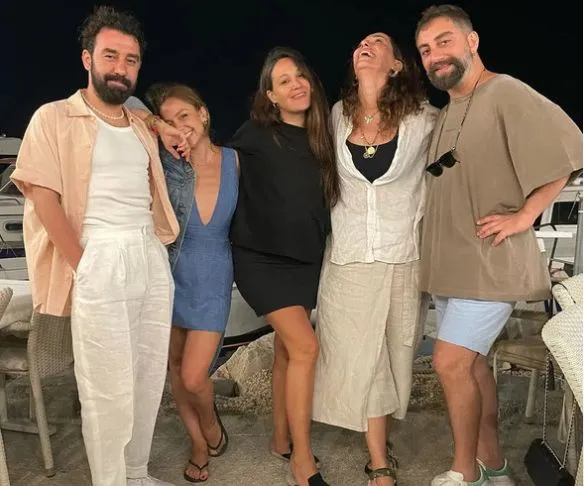 The belly of the famous actress, who was 7 months pregnant, who went to the camera with her friends, did not go unnoticed.
Gupse Özay, in a post she made on her Instagram account recently, gave a message to her fans who were waiting for a project from her, that she did not stay idle during her pregnancy.
Stating that she wrote two films, an animation and a TV series, Gupse Özay also announced that her baby will be a girl, with the words "But first, let this little girl be born".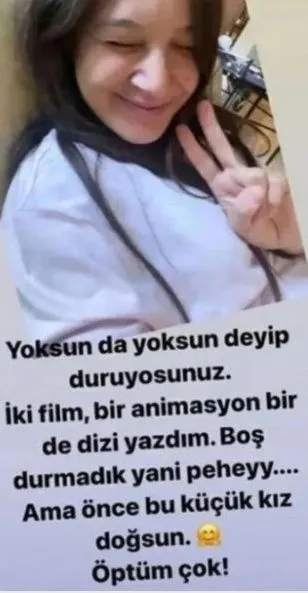 Famous actor Barış Arduç also answered the reporters' "baby" questions before, "Everyone has a love for children. We do too, but there is a time for everything. Let's get some work done first, then we have children's intentions. Why not? Our child is born in Turkey." had replied.