The Yargı (Judgment) series, which is broadcast on the Kanal D screen on Sunday evenings, came to the fore as the best debut series of this season. Along with the Mahkum (Prisoner) on Fox TV and the Destan (Epic) series on ATV, Yargı also managed to become one of the influential new series of this season. The Yargı series did this by getting ahead of a very effective action series like The Teşkilat (Organization).
The script, which is the product of Sema Ergenekon's two-year effort, is also the key to this success. Of course, the perfect harmony of Pınar Deniz and Kaan Urgancıoğlu, the excellent performance of Mehmet Yılmaz Ak in the character of Pars, and the remarkable performances of Uğur Polat in the character of Yekta, who is an expert in insidious evil, seem to be the most important factors that brought the series Yargı to the top.
While the viewers of Yargı live the first season with excitement to the fullest, the season finale is approaching step by step. There is an audience that expects Yargı to run until mid-June, but the planning turned out to be different.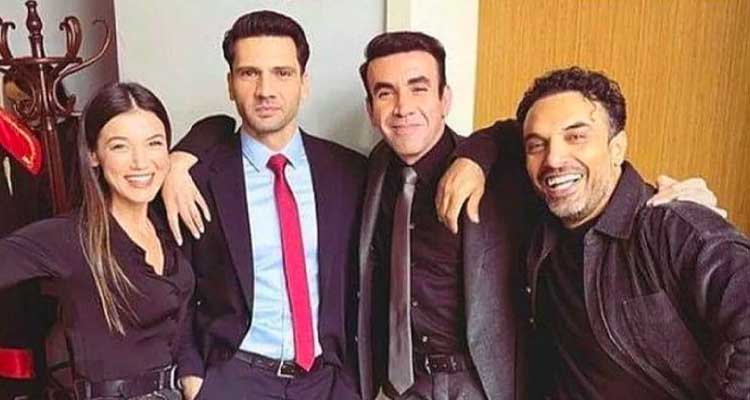 For the Yargı series, the team has worked very hard this season. It was revealed that the 30th episode of the series, which will be broadcast on Sunday, April 24, will make the season finale on May 22 with the 34th episode.
The Yargı series will perhaps bid farewell to its audience a few weeks earlier than many TV series. For example, the Yasak Elma (Forbidden Apple) will continue to be on the screen until 13 June. Yargı, on the other hand, will perhaps say goodbye a little earlier than many TV series.
Those who are already wondering how the story will develop in the second season and who think that Sema Ergenekon will create a good story setup in the 3-month interval think that the Yargı series will be remembered with first places in the second season.
The magnificent performances of Pınar Deniz and Kaan Urgancıoğlu also impressed the audience, and their harmony, energy, and reflecting the characters on the screen by absorbing them were also the key to success…