The meaning of the character of Alev is growing for female viewers who closely follow the Kızılcık Şerbeti (Cranberry Sherbet) series and master every detail of the story. Many TV series fans have already started to describe Alev, played by Müjde Uzman, as "Superhero".
The character of Alev, played by Müjde Uzman, is a colorful person and one of the most important characters in the story, both by the audience and the other actors of the series. Müjde Uzman successfully portrays the role, and with her contribution, Alev seems to be one of the unforgettable series characters in the Kızılcık Şerbeti series.
The reason why female audiences refer to the character of Alev as a 'superhero' is that whoever needs help is there. The character of Alev won the hearts of the audience as she helped Nursema and Doğa with their big problems.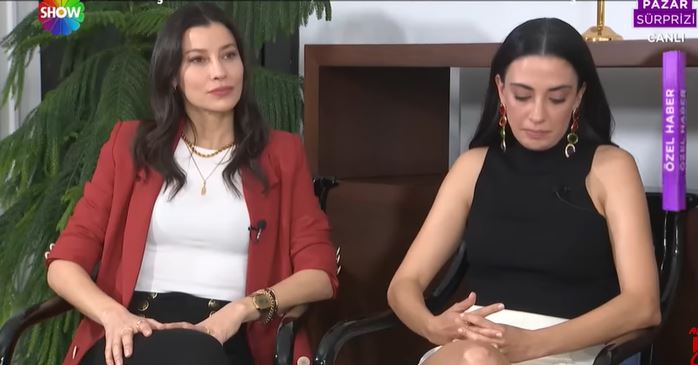 Ceren Karakoç, who plays the characters of Nursema and Alev on Show TV, and Müjde Uzman came together in an interview.
After the server called Alev a "superhero", Müjde Uzman said: "She can't sew her own rip off and runs to everyone around her. Let's see how he will sew his own rips, and I'm waiting in anticipation."
Reminding that Alev said to Nursema, "Now you can save me," in the lines, Müjde Expert threw the pass to her friend Ceren Karakoç.
Karakoç, who has become one of the most influential figures in the story as Nursema, made a smile by saying, "I will sew Alev's rips."
It is also very curious how the rapprochement between Abdullah and Alev will result in the story of the series. At this point, the actors do not know what the scriptwriters will do.
Underlining that the Kızılcık Şerbeti series is a production full of surprises, Müjde Uzman stated that they stay away from cliches as a story. The actress added that the screenwriters have accomplished works that will surprise not only the audience, but also the entire team.
If Müjde Uzman was a screenwriter, what would be the relationship between Alev and Abdullah? The actress spoke as follows on this question: "No matter what they write, I know that there is an important subject that they want to talk about. I know they must have something to say. Therefore, if such a thing happens, I am sure that they will emphasize a social reality. So why not."