One of the productions that left its mark on the last season was the Kızılcık Şerbeti (Cranberry Sherbet) series. The series, which met with the audience on Show TV screens on Friday evenings, created a large fan base.
The story of the series, which tells the meeting of a conservative family and a secular family through the marriage of their children, found a great social response.
The transformation of a cultural situation that affects such a large audience in Turkey into a TV series left its mark on the season as a successful project.
The Kızılcık Şerbeti series was a very popular production, which achieved double-digit ratings for a while, with first place in the ratings. It should also be noted that some scenes of the series created great controversy and were punished by the Radio and Television Supreme Council.
Feyza Civelek was one of the prominent actors in the series. Feyza Civelek, who plays the character named Nilay and stands out on social media with this role, said that everything on the set of the series did not go as perfectly as the audience thought.
The guest of Onedio's youtube program, the actress, evaluated how true the statements of many famous names in the industry, "We had a lot of fun while shooting the series".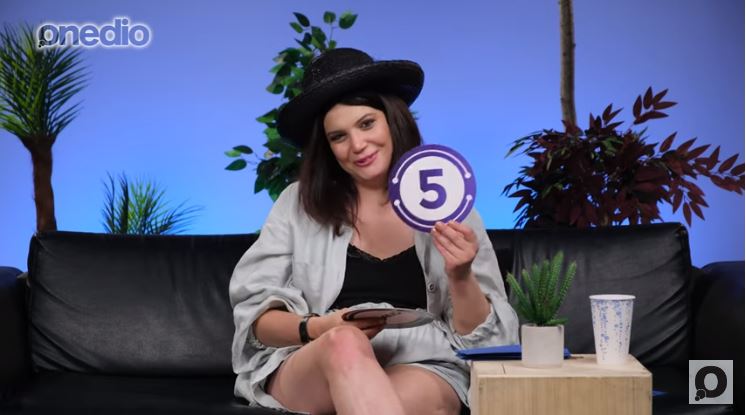 Work takes place on the sets of the TV series six days a week, and shooting processes take place up to 15 hours a day. So, how is the situation on the set of the Kızılcık Şerbeti series?
Feyza Civelek said, "Sometimes we are very tired, sometimes we gossip," and said that everything on the set did not work perfectly as it seemed from the outside.
Everyone knows that the characters who gossip and engage in mischief like the character Nilay also exist in real life. Feyza Civelek said, "I can say it because I played it myself. I know better because I played it myself. Surely every family has an annoying hand. I can tell you for sure on that," she said.
The actress also gave the message to the audience to follow the character of Nilay more closely in the second season.
Feyza Civelek, who sees portraying a bad female character in the story of the series as a chance for herself, thinks that every actress would desire to take part in such tough roles.
Feyza Civelek said, "My dream has always been to play a bad role. I'm playing my dream role right now. The bad role comes to the fore even more than the leading role. Thanks to our audience, I experience this in this series as well. That's why it's fun to play the villain," she said.