Since the famous actress Aslı Enver has not been on the screen for a long time, her fans are also eagerly waiting for her new projects. Born in 1984, the actress appeared on the television screen in 2020 with the character of Ayşe in the TV series Babil.
It was widely talked about in 2022 that the actress, whom we have not seen in television projects since then, will be the female lead in the soap opera "Adım Farah" (My name is Farah).
However, Aslı Enver, who learned that she was pregnant shortly before the start of the series, withdrew from the role. Later, Demet Özdemir became Engin Akyürek's partner in the "Adım Farah" series.
Aslı Enver fans were very upset that the famous actress could not take part in the long-awaited "Adım Farah" series. Nowadays, the actor's TV series Arayış (Quest), which took 2.5 months to shoot, has created great excitement. You will watch Aslı Enver in an impressive role in the series, which features a very influential male lead like Mehmet Günsür.
Aslı Enver expressed her feelings about the series at the introductory meeting with the following words: "It was a job we worked on with great pleasure and shot with great love. We worked very well, about 2.5 months and now we have a job that we are very curious about."
Aslı Enver, who did not talk about the details of the series, said that there were periods in her private life that she was in search of.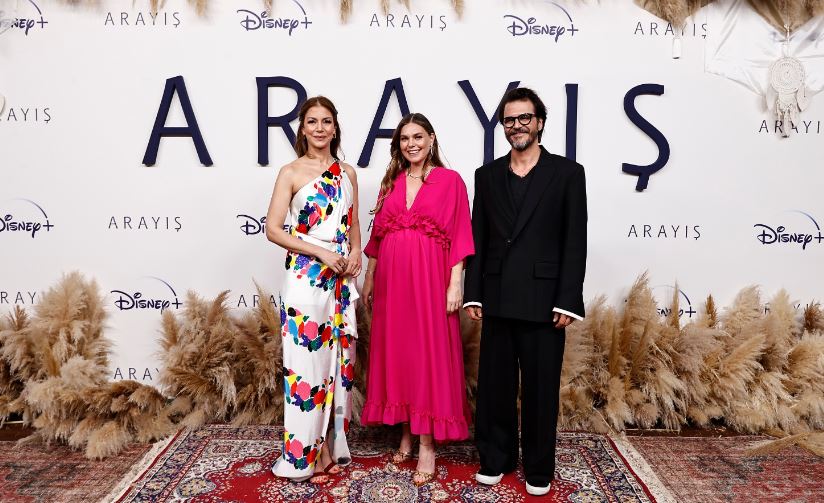 Mehmet Günsür, on the other hand, said that he portrayed a charismatic and strong character. The actor said, "He also comes from some worlds and he gathers people around him with his charisma, knowledge and energy. It also has some features and it helps the quest." He expressed his role without giving any tips.
Explaining that he is on a Arayış like everyone else and that this search will continue as long as he is alive, Mehmet Günsür explained that they shot in a beautiful environment on an island. "We were such a sweet team that he gave us extra strength," the actor said.
The script of the series, produced by Ay Yapım, was written by Nükhet Bıçakçı and Özlem Yücel. While the special screening of the TV series Arayış, which was led by an influential director like Emin Alper, was announced, it was announced that it will meet with the audience on June 14.
Fans of the series, who are eagerly awaiting the duo of Aslı Enver and Mehmet Günsür, will open the doors of a mystical world in the Arayış project. In the cast of the series, which consists of 6 episodes; There are important names such as Defne Kayalar, Devin Özgür Çınar, Erol Babaoğlu, İpek Türktan, Erdem Şenocak, Begüm Akkaya, Şeyma Gökçe Cengiz, Onur Ünsal, Eylem Yıldız, Oral Özer and Ali Yoğurtçuoğlu.
Telling the audience what happened behind the scenes of a mystical world, 'The Arayış' tells the story of Nisan, a sick, unhappy and lost soul stuck in metropolitan life, while tracking down her friend who disappeared after a healing session they attended together, reaching a dubious cult and fulfilling the promise of the order despite all her doubts. It is about Nisan, who cannot remain indifferent, embarks on an adventure full of obscurity after a mysterious man, Tufan.
The original series 'Arayış', which will question the themes of metaphysics, happiness, existence and love, will be on Disney+ on June 14th.