The final decision came from ATV for the drama story Gül Masalı (Rose Tale), which started on the ATV screen during the summer period. The series, starring Gülper Özdemir and Erdem Kaynarca, revealed an effective love story. Many viewers were saddened by the farewell of the Gül Masalı series, which was shot in the beautiful geography of Isparta and enchanted the audience.
However, the fact that many series that started in the summer and received low ratings were finished with early finals. It was an opportunity given by ATV that the Gül Masalı series, which was broadcast on Sunday evenings, continued for such a long time.
The story of the series was also handled well and with the successful performances of the actors, the Gül Masalı became an alternative series for Sunday evenings. The lead performances of Erdem Kaynarca and Gülper Özdemir were also highly appreciated. The Gül Masalı series, which also brought two young actors to the fore, will bid farewell to the screen next week with its 17th episode.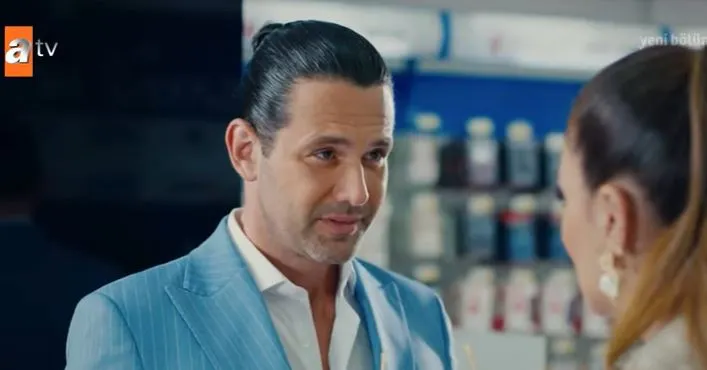 While many TV series fans reacted to broadcaster channels after short productions, they should thank ATV for giving a reasonable time and providing support to Gül Masalı. At the point of the burning reality of the ratings, television channels remove the TV series in a short time in order not to harm them.
Even the public broadcaster TRT1 canceled the series titled Seni Kalbime Sakladım (I Saved You To My Heart), in the 7th episode. Mükemmel Eşleşme (The Perfect Match) series will also make its finale next week with its 13th episode. Considering that Fox TV also finished the Kusursuz Kiracı (Perfect Tenant) series in the 6th episode, ATV's patience until the 17th episode, despite the low ratings of the Gül Masalı series, does not escape attention as an important support.
Keremcem was the last name to join the cast of the Gül Masalı series. The fans were also very happy about this situation.
It was also an interesting production at the point of meeting the fans of the Gül Masalı series Keremcem again.