The favorite actress of the magazine press, Neslihan Atagül and Kadir Doğulu spent the weekend in nature.
The couple, who is followed closely by the magazine press and shown with their happiness, is known for their love of nature. The couple, who threw themselves on the roads whenever they had the opportunity from their work, left themselves in the arms of nature at the weekend.
Neslihan Atagül Doğulu had to leave the show because of the discomfort she had while acting in the TV series Sefirin Kızı. The actress, who received a report after the advice of her doctors, but had to decide to leave when the discomfort did not allow her to act, was diagnosed with irritable bowel syndrome.
The famous actress, who regained her health with a special nutrition program, looks better these days. The poses that Neslihan Atagül shared on her Instagram account at the weekend also enchanted her fans.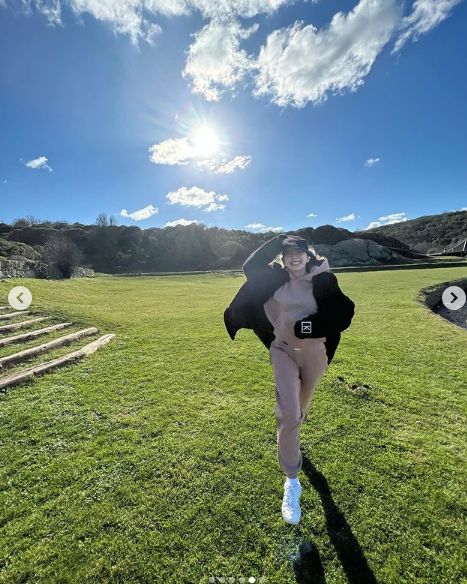 It is seen in her posts that the actress, who puts her fans at ease with her Instagram posts, is extremely healthy.
The actress, who lost a lot of weight during her illness, recovered in a short time. The joyful mood of the actress, who posed for the lens of her wife Kadir Doğulu, made her followers happy at the weekend.
The followers of the actress made many comments on the photos, such as 'Queen of Nature' and 'My Flower'. Kadir Doğulu also commented on her wife's posts with heart and fire emojis.
 

Bu gönderiyi Instagram'da gör