Mert Ramazan Demir, who attracted attention with his BluTV series named Çıplak (Naked), is rapidly rising in the acting profession, which he stepped into in 2020!
Demir, who starred with Afra Saraçoğlu in Fox TV's short-lived Öğretmen (Teacher) series, is talked about a lot with their new TV series The Yalı Çapkını!
Mert Ramazan Demir, who has been advancing rapidly in his career in 2 years, is one of the most talked about names of the day!
Demir, whose harmony with Afra Saraçoğlu is admired, is also followed with curiosity with the character of Ferit in Star TV's Yalı Çapkını TV series.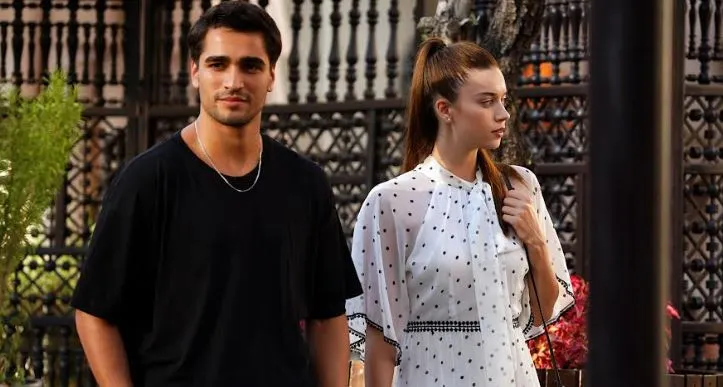 Mert Ramazan Demir, who is very much ascribed to the character of Ferit, is becoming more and more visible on social media!
The actor is on the rise at a remarkable rate in the 'most popular' lists of some organizations, which are revealed by weekly and monthly measurements!
Demir is ranked 5th in Adba.tv's weekly 'most popular male actors' chart for the week of 09-15 November.
While the Yalı Çapkını series is known as the series that made the most successful debut of the season by reaching double-digit numbers in the ratings, it is seen that Mert Ramazan Demir is becoming more and more popular!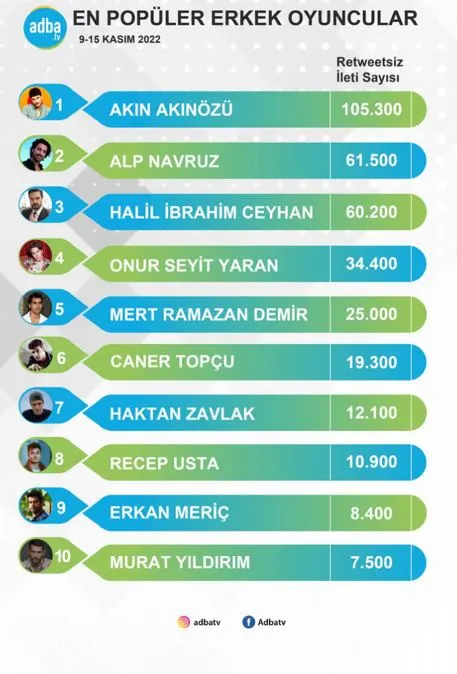 Onur Seyit Yaran, who has not left the top to anyone for months, but has regressed in recent weeks, stands in front of the actor!
It is seen that Yaran still maintains its superiority with 34,400 messages, compared to Demir, whose weekly number of messages is 25 thousand.
Actors' competition continues in terms of popularity on social media as well as in ratings with their dramas! Let's see if Mert Ramazan Demir can reach higher ranks with his steady progress. We will wait and see where the actor, who grows his fan base day by day, will be positioned next week…