Many viewers are wondering what happened on the set of the TV series, Yargı, in which Sema Ergenekon wrote the story and in which impressive actors also took part.
The harmonious lead performance of Kaan Urgancıoğlu and Pınar Deniz duo in The Yargı, which is one of the best hit TV series of Kanal D this season, was also one of the important reasons for the success. The friendship atmosphere experienced on the set of the series is also reflected on the stages and passes on to the audience.
Mehmet Yılmaz Ak, who plays the character of Prosecutor Pars, presented some information with nice words for those who are curious about the set of the Yargı series. Speaking to the magazine D program, the actor stated that they are a very good team and said:
"There is a very good team. I already believe that energy is reflected on the screen. Because we have made very good friends here. The director and the behind-the-scenes team are all very enjoyable, we have a lot of fun despite our hard work. We're really running around on set."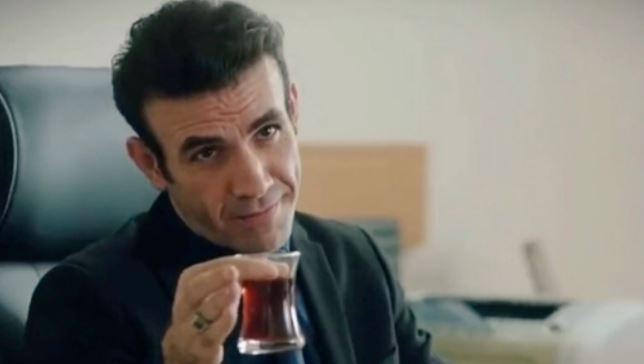 The actor, who recently celebrated his 36th birthday, also experienced the excitement of a new age as much as the series. Stating that he is very happy with his loved ones, the actor is also remembered by the audience with commendable comments in the character of Prosecutor Pars. Various jokes are made about Mehmet Yılmaz Ak's photographs or videos in many scenes on social media.
From the eye drops to the tea drinking of Prosecutor Pars, the fans of the Yargı series almost made this character the main element of a social media caps work. Thanks to this, Mehmet Yılmaz Ak has had one of the most important opportunities a actor can obtain in recent years in terms of popularity.
Of course, since both the actors and the set team of the series have done a very successful job, Kanal D enjoys getting the ratings for it. Yargı, which became the most watched TV series on Sunday evenings, also surpassed its biggest rival, the  Teşkilat. Yargı is also among the best series of the season, competing for third place with The Mahkum. All these positive developments enable Kanal D to make a good profit and increase its ratings with high ratings.