Star TV's new series, Kaderimin Oyunu, starring Akın Akınözü, Öykü Karayel and Sarp Apak, came to the screen with its first episode yesterday. Öykü Karayel, one of the new ambitious projects of the channel, is back on the screen after a long break in the Kaderimin Oyunu.
The promotions of this new series of Star TV have been spinning for a long time. The harmony of the names of the leading roles in the series was also a matter of curiosity. We will see the stance of the series, which attracts attention with its first episode, against other TV series broadcast on Friday nights, more clearly in the following episodes.
There is a name that plays a role in the series Kaderimin Oyunu, and we have seen him in different series and ambitious roles in recent years. Who? Müfit Kayacan! Those who watched the actor as Bartu's uncle in the project called Bartu Ben, shot for BluTV, were amazed by his performance.
Kayacan is an actor with a theater background. Müfit Kayacan, born in 1959, is among the founders of Antalya Metropolitan Municipality City Theaters (AŞT) in 1983. He was the general art director of this theater for 25 years, and also acted in 32 different plays and directed 25 plays.
However, the audience was able to see him in movies and TV series much later. He first appeared in the TV series Şıh Senem in 2003, and then in 2005, in the series Kezban Yenge, and later on, such as Maçolar, Öyle Bir Geçer Zaman Ki, Şubat, Aşk Yeniden, Eşkıya Dünyaya Hükümdar Olmaz, Tutsak, Cesur ve Güzel, Aşk Ağlatır, Yüzleşme and Zemheri. He also acted in many TV series.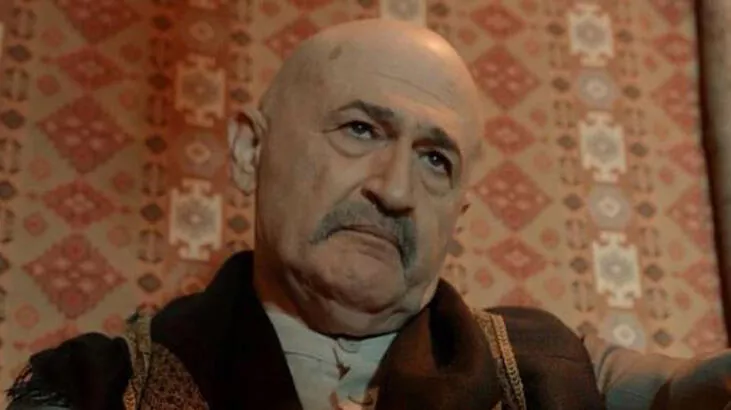 One of the most striking roles of the actor was the role of Necdet, the school principal in Netflix's Aşk 101 series. Those who watch the series know how troublesome, cunning and two-faced Necdet is. A principal whom everyone shrugs off and the students look at with anger.
He plays Necdet, who is almost a troublesome man, so well that he is engraved in the minds of the audience with this role. Müfit Kayacan, who also took part in the Çukur series, successfully portrayed the character of Uncle Cumali Koçovalı in this series. So much so that this character, who brought a completely different process to the series, will remain in the memories for many years.
Müfit Kayacan is on the screen this time with the TV series "Kaderimin Oyunu". The master actor is in front of the audience with a remarkable role on the screen. This time he plays the character of Aaron. Finally, Müfit Kayacan, who made a lot of talk in Aşk 101 and Çukur, let's see what direction he will give to the series of Kaderimin Oyunu. It is already obvious that the successful actress will leave her mark on this new series as well…
The story of Kaderimin Oyunu:
Asiye, who struggles with her two children at a young age, dedicates herself to the happiness of her children despite all her deprivation, is both a mother and a father to them, her life is turned upside down by the disaster that befell her daughter Nergis, whom she avoids. Thereupon, Asiye, who is dragged on an irreversible journey with her children in order to protect her daughter, crosses with Mahir, a stranger she has never met, who helps them. Mahir, who helps them with humane feelings and takes them to his car, is still unaware that this decision will change the fate of both himself and Asiye and his children. For Asiye, who took shelter in Demirhan Mansion thanks to Mahir, this is not a salvation, but the beginning of a brand new war.