Buçe Buse Kahraman, who stepped into the sets with the character of Neşe in the movie Kötü Çocuk (Bad Boy) in 2017, was born in Izmir in 1996. Although she is still at a young age, she took part in very different roles over the course of 6 years.
The young actress, who took part in the series called Çarpışma, Yasak Elma, Uyanış Büyük Selçuklu, Baş Belası, Ben Gri  and finally the Yalı Çapkını, has covered a very important distance in the 6-year period. Buçe Buse Kahraman, who has become a popular name especially with the character of Lila in the Yasak Elma series, is having a big leap in her career with the Yalı Çapkını project.
Hero, whom we watched in the character of Pelin, Ferit's mistress, once again demonstrated that she developed her acting skills in this project.
However, the character of Pelin was again the person whom the fans of the Yalı Çapkını series disliked the most in the story. For this reason, Buçe Buse Kahraman became the focus of reactions on social media.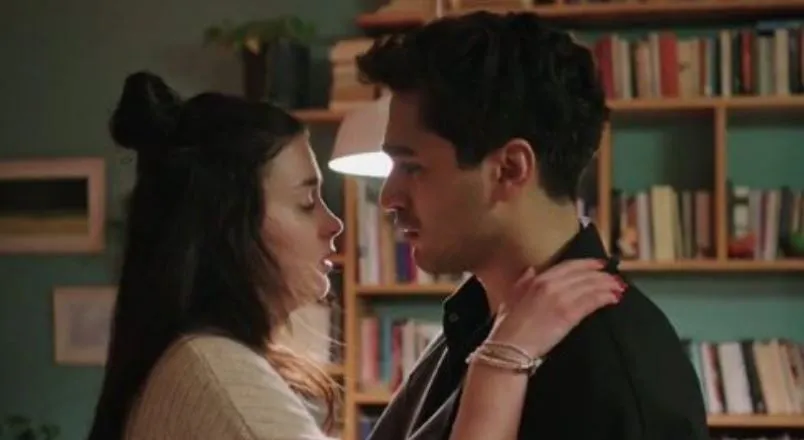 Reactions spread to the actress, especially because the screenwriters wrote scenes about Pelin and Ferit's love affair, and the character of Seyran was perceived as a proud woman.
One viewer angrily wrote: "The torpedo actor who gets ahead of the main couple in every TV show she plays, ruins high-rated TV shows and makes people look bad, is called Buçe Buse Kahraman."
In fact, even these words, written in anger by the audience and approved by many Yalı Çapkını fans, emerge as a result of the success of the young actress.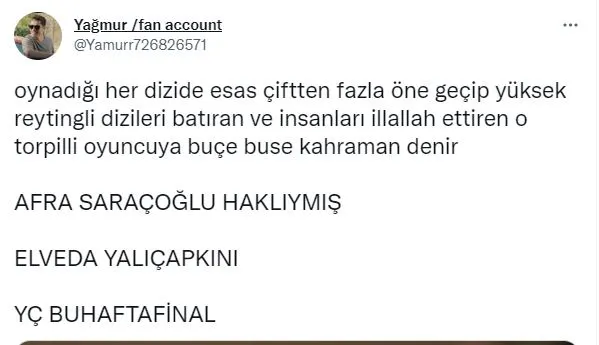 It means that Kahraman, who does justice to the role, leaves such an impact on the audience that it can become the agenda on social media.
This is also an indication of how powerfully an actor conveys the emotion of the role to the audience.