Serkan Altunorak, one of the leading actors of the TV series Maviye Sürgün (Blue Cage), produced by O3 Medya, who is counting the days to meet the audience on Show TV, talked about his new project and his role.
Explaining that the character she will portray influenced her when she first read the script, the actress said the following about Maviye Sürgün; "First of all, Ozan Adar, who I played, and his story were the first thing that impressed me. Then the cast, the director, the production company and the grip of the script were important factors in my decision. The most exciting part of the project was that it will be broadcast in many different countries on foreign platforms."
Altunorak summarized what happened during the preparation process of the series, which was shot in Marmaris Selimiye, as follows; "All of the filming took place in the Selimiye region of Marmaris. After completing the preparation and rehearsal parts in Istanbul, we went to Selimiye for shooting. We had a programmed and unhurried painting in front of us, so we had an opportunity to work on the scenes in detail. I think we made good use of this opportunity as a team, and it was great in every way to spend a total of seven months in a region with a unique geography like Selimiye.
If I were to talk briefly about the set environment, there was almost no one but us in Selimiye in winter, the huge bay was like a privately closed plateau just for us. It's not that there were times when we struggled with the weather conditions as well as the fun aspects, but in general, I can say that it took its place in the best memories of my life from start to finish."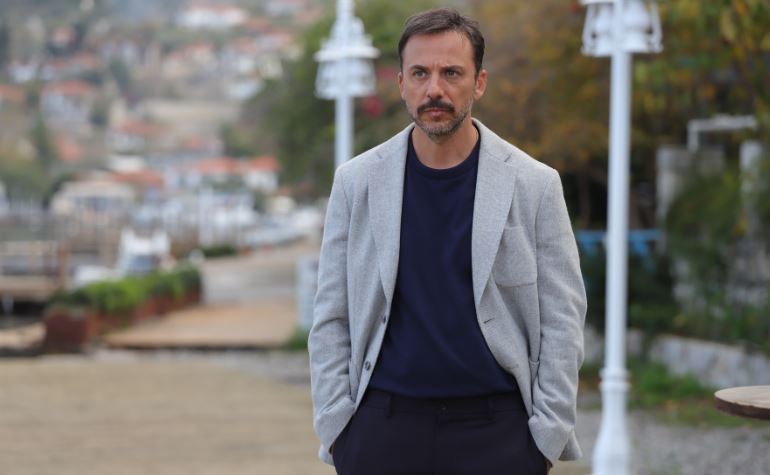 The actor who is excited about the upcoming broadcast of the series in many countries in Latin America; "I hope that we have signed a project that will find its response in every country to be broadcast, that will excite the audience and that we can continue." he said.
Caner Cindoruk, Damla Sönmez and Serkan Altunorak starred in the lead roles of Maviye Sürgün (Blue Cage) in the director's chair with Nezaket Coşkun; they are accompanied by very valuable actors such as Bülent Şakrak, Ayça Erturan, Ruhi Sarı and Hakan Salınmış.