The duo of Hazar Ergüçlü and Fırat Çelik, who shared the lead roles in Blu TV's newly launched series Saklı, entered the Partnership Test for the Onedio social platform.
In Saklı, which is widely talked about with its extraordinary story, the duo who gave life to the heroes of a forbidden relationship that took place behind the scenes of a murder sought an answer to the question, "How good of a partner are we?" with their common "Yes" or "No" answers to the questions asked.
While the couple, who had a lot of fun during the shoot, agreed that Fırat Çelik was very romantic, Hazar Ergüçlü answered the question, "We are already very old and good friends, there is no need for such a thing."
Hazar Ergüçlü stated that she was jealous of Fırat Çelik's eye color and admitted that he wanted to dye his hair blonde but could not tell anyone about it.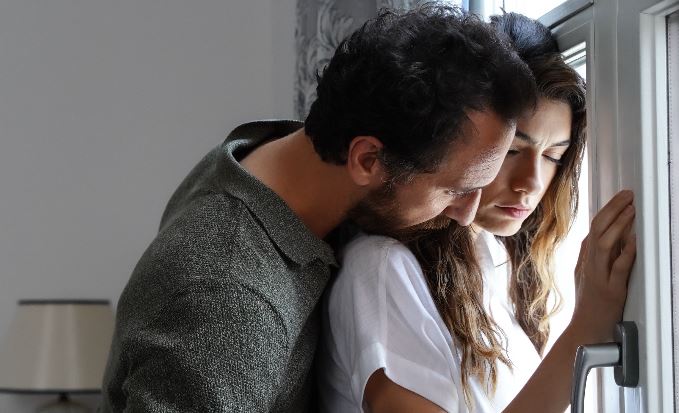 The two also agreed that Hazar Ergüçlü was shopping more. Stating that Fırat Çelik's voice is also very beautiful, Hazar Ergüçlü also stated that she cannot compete with her in this regard.
Hazar Ergüçlü asked the question, "Did you try to make your partner laugh during the shooting of the TV series?"
He replied, 'I get overly serious and sullen when I'm working".
An extremely entertaining video emerged from the answers of the duo to the questions. The couple successfully passed the partnership test at the end of the shoot.