The first poster of the highly anticipated Aldatmak (Deception) series, where legendary names will reunite on the ATV screen, has been released. The teaser poster of Aldatmak, which will be one of the most ambitious series of the new season, has been released on the ATV screen, produced by TIMS&B Productions and produced by Timur Savcı and Burak Sağyaşar.
The series "Aldatmak", which will leave its mark on the season with its striking story, masterful script, rich cast and production, brings together three important names of Bir Zamanlar Çukurova (Once Upon a Time Çukurova), which broke ratings records on ATV screens for four seasons.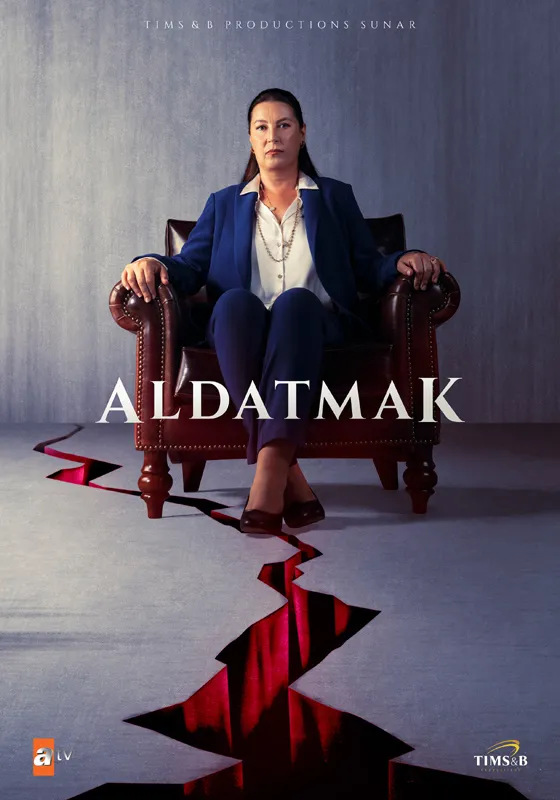 In the director's chair of Aldatmak, Murat Saraçoğlu has the signature of the master pen Yıldız Tunç, while Vahide Perçin plays the leading role in the series.
The teaser poster of the series, in which the veteran actress Vahide Perçin will appear before the audience with the character Güzide Yenersoy, drew attention with its striking design.
The cast of "Aldatmak", which will lock the audience on the screen in the new season with its strong story that will set the agenda, includes the following names:
"Vahide Perçin, Ercan Kesal, Mustafa Uğurlu, Cem Bender, Yusuf Çim, Caner Şahin, Feyza Sevil Güngör, Asena Girişken, Cem Sürgit, Meltem Baytok, Hatice Deniz, Burcu Söyler, Merve Altınkaya, Kerem Müsligil, Esin Alpogan, Neyra Kayabaşı, Burak Acar, Arda Atak, Canan Urekil, Batuhan Sel, Masal Ayşe Gencer, Ege Semih Erken, Eda Özel."