Famous actor Halit Ergenç has been on the screen with strong roles for many years. Many different projects will meet with the audience in the new period, but the situation of Halit Ergenç is uncertain.
Bergüzar Korel, who is pregnant with the famous actor, vacationed with her sons Ali and Han. Afterwards, the actor, who was displayed in Istanbul for interviews, informed her fans that she was waiting for a new project that he did not have an agreement for now.
Halit Ergenç stated that he had job interviews, but he also stated that this was not a TV series. "Are you returning to the screens?" The famous actor answered the question as follows: "There is no such thing yet. We talked about what we can do, the possibilities. There is nothing I can tell you."
The forest fires that surrounded Turkey and continued for 11 days also affected the famous actor very much. Halit Ergenç, who supports the fire fighters, explained that they are trying to help as much as they can, with the following words:
"It's so heavy, we're on fire. We burn so bad. All the people are struggling with their lives and heads. We are in contact with our friends there. We are trying to do what we can. We are going through something very painful indeed. God help us all."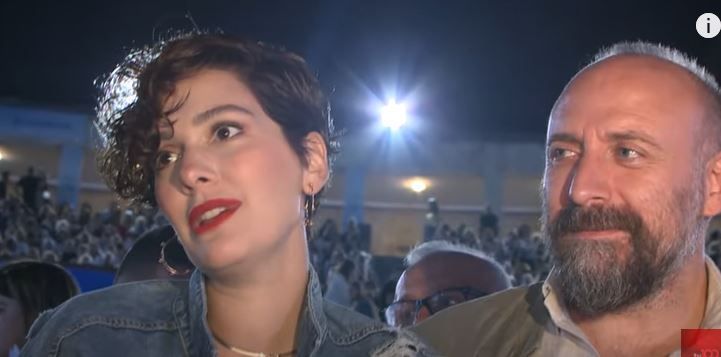 Referring to the pregnancy of her husband Bergüzar Korel, the actor is excitedly waiting for their daughter, whom they will name Leyla. Forest fires also affected Korel deeply. Halit Ergenç said, "There is nothing in terms of health in her pregnancy, but he is also very affected by these recent events. If you really touch it, we will cry," he said.
Halit Ergenç also spoke about the citizens taking pictures of their children during the holidays, and made remarkable remarks. The actor said, "After all, we are doing this job, our children are not doing it. Our children are in no way the subject of this issue. "No one has the right to photograph, share or touch anyone's child," he said.