Barış Arduç, who left his mark on this season with the Alparslan series, returned to television with a very effective production, just as his fans desired. The actor, who gave a very successful performance in the Alparslan Great Seljuk series broadcast on TRT1, continues to enchant his fans with his charisma.
It is said that the series about the life of Alparslan, the powerful ruler of the Great Seljuk State, is planned for 3 seasons. The series, whose first season will be completed with the 27th episode, which will be broadcast on May 30, will continue to take its place on the screen in the next season.
As Barış Arduç embarks on new adventures with the character of Alparslan, will Fahriye Evcen be with him? It is not clear whether the character of Akça Hatun will continue the series. Fahriye Evcen's contract is over and she has not yet renewed her contract with the producer. This indicates that there may be a separation.
Barış Arduç, on the other hand, will have to go back to the set after a short rest period after the season finale of the Alparslan series. Working at a very intense pace throughout the season for the Alparslan series, the actress will be in front of the camera for the second season of the much-loved Netflix series Club in the summer.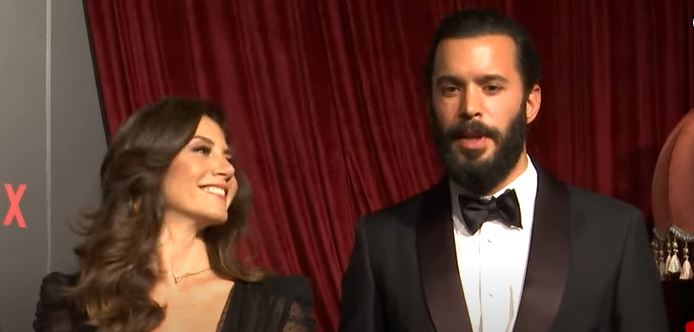 The first season of the Club series, which was appreciated by Gökçe Bahadır and Salih Bademci for their effective acting, made a big break not only in Turkey, but also in many countries… A record cost for Turkey, such as 650 thousand dollars, comes out when you drink a part of the series.
It is also stated by the critics that Netflix does not find these costs that high, and that some of the equivalents in Western countries can be several million dollars.
It is known that intensive preparations were made for the second season of the Club series. Barış Arduç will be on the set for the Club this time after the Alparslan project took a break. However, the actor is expected to go on the set for the new episodes of the Alparslan series in the 2022-2023 season, without taking a break, that is, without a full rest, after the second season shootings, which are expected to take a long time.