Sümeyye Aydoğan, who attracted great attention with her Duy Beni (Hear Me) series broadcast last summer, then became the female lead in the Taçsız Prenses (Crownless Princess) TV series on Fox TV. The Taçsız Prenses, which also includes İsmail Hacıoğlu, will continue on its way in the summer with a different concept in the absence of the two actors. However, Sümeyye Aydoğan will be on Kanal D with a completely different story.
In addition to sharing the lead role with one of the most talked-about male actors of recent years, such as Caner Topçu, the fact that she will bring different emotions to the screen with the character of Gece will make Sümeyye Aydoğan attract a lot of attention in the summer period.
Caner Topçu plays the character of Özgür in the story. Gece and Özgür's siblings, on the other hand, have special circumstances and this will deeply affect their lives. Of course, the changes in perspective on life, which will start with the meeting of the two young people, will make the Dönence TV series one of the most emotional productions of the summer period.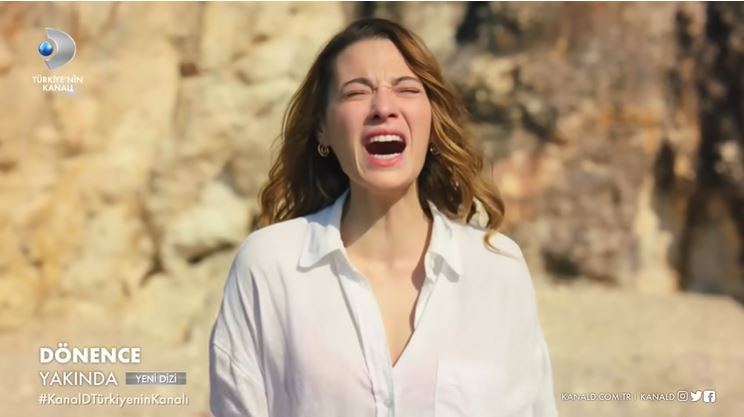 The Gece's character's life changes suddenly due to the special situation of her sister, the family moves to Foça, and her dreams and her lover leave her in Istanbul, and completely different feelings offer Sümeyye Aydoğan a good opportunity to showcase her acting skills.
The fact that Özgür, who lost his parents, dedicates himself to his brother Rüzgar, who has Asperger's Syndrome, and starts to live his life after meeting with Gece will make the TV series "Dönence" an interesting project for young people.
It seems that with the special situations of Gece and Özgür, getting closer to each other and recapturing life from the point where they postponed it, it will bring scenes with high emotional intensity to the two young actors.
Sümeyye Aydoğan is one of the remarkable young names of the last period and seems to have a good opportunity to show herself with the emotional story of the TV series Dönence.