After a long break, the famous actress Hazal Kaya returned to the screens with Misafir series, which was broadcast on Fox TV.
After the TV series Bizim Hikaye, in which she shared the lead role with Burak Deniz, the actress, who did not shoot TV series, participated in Star TV's Menajerimi Ara as a guest actress.
However, Hazal Kaya, who could not stay away from the TV screens, returned to the screens with Misafir series, which she said that she liked the script very much. Buğra Gülsoy and Ozan Dolunayeş act as the actress in the series.
Hazal Kaya did not stay idle during this period when she took a break from TV. She also directed a series called Pera Palas'ta Gece Yarısı and a feature film called Benden Ne Olur for Netflix.
The screening date of the movie Benden Ne Olur, which Hazal Kaya fans have been eagerly awaiting, has also turned into a snake story. It has been a year since the filming of the movie. While the movie was going to be released, the hardest days of the pandemic were experienced and its broadcast was postponed.
It was last announced that it would be released in September 2021, but it was delayed again. However, the screening of the Med Yapım film was postponed to next year. According to the latest statement, the movie will be released on January 28.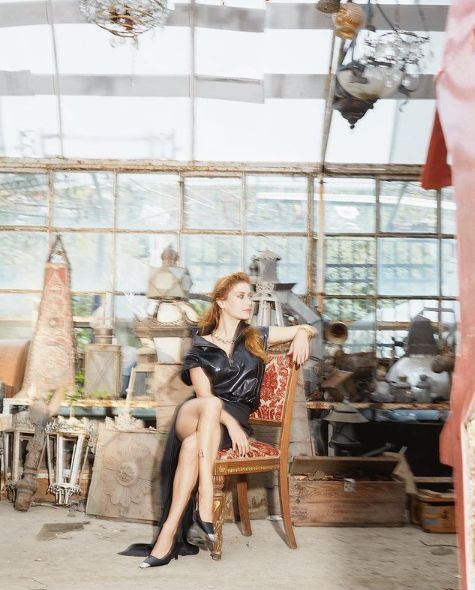 Hazal Kaya made her followers laugh by making a humorous post on Instagram, where she wrote, "Misafir new episode, Benden Ne Olur and I'm waiting for Pera Palas'ta Gece Yarısı exactly like this".
The release date of the 8-episode series called Midnight in Pera Palas, shot by the actress for Netflix, has not yet been announced.
Hazal Kaya shared a post on her social media account announcing that the shooting was completed. The famous actress, who met with Selahattin Paşalı in the leading role, played the character of Esra in the series. Renewing her image for the story set in the 1930s, the actress also evaluated that it was an extraordinary project for the series.