The Yargı (meaning: Judgment) series, which meets with the audience on Sunday evenings on Kanal D, continues to touch on real events in Turkey in its scenario. The script team of the series made reference to another event that made Turkey's heart ache in last night's episode.
The Yargı series, which gives sub-line messages by referring to the events in Turkey in almost every episode, touched on the murders of two women, which shook the agenda of our country a while ago. Drawing attention to violence against women in Turkey with this message, the TV series team once again won the appreciation of the audience.
A burned body was found in the trunk of the car used by the young people in the Yargı last night. The identity of the body could not be determined for some time. Although everyone thought that Ceylin's father Zafer was at first, as a result of the investigations, it was revealed that the body belonged to a young girl named Pınar Şentürk, who was 16 years old.
Prosecutor Derya, played by Şükran Ovalı, was looking at the Pınar Şentürk case in the series. However, since it was a murder of a woman, it was deemed appropriate not to hear the case by the female prosecutor and the file was given to Pars.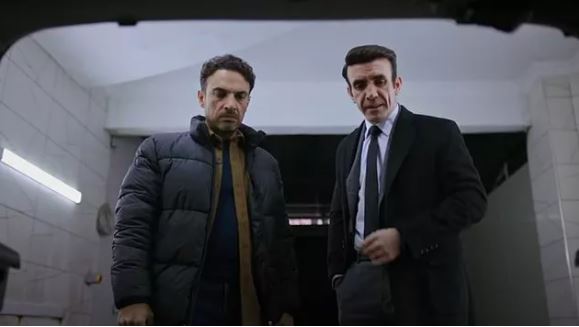 It turned out that this story in the series Yargı was written by the screenwriters to commemorate Sıla Şentürk, who was murdered by her fiancé when she was 16, and Pınar Gültekin, who was burned to death by a man when she was 27 years old.
In the case of Pınar Gültekin, which took place on July 21, 2020, the young woman's ex-lover, Cemal Metin Avcı, confessed that she strangled Gültekin to death, put her body in a barrel in the vineyard, burned it, and poured concrete on it.
Sıla Şentürk, on the other hand, was killed by her fiancé, Hüseyin Can Gökçek, by having her throat slit a short time ago.
Drawing attention to the injustices and events in Turkey, the series Yargı had previously drawn attention to many different issues. In the series, the injustices in the interview, the attack on the Atatürk statue in Samsun, gender inequalities, and events such as Kadir Şeker were mentioned.