Destan series broadcast on ATV screens on Tuesday evenings has made a big breakthrough. The message of how Turkey has increased the quality of historical production is effectively given abroad with the series, which has started to be broadcast not only in our country but also in many countries.
Thousands of people worked hard for the Destan series, which was shot on a 30 thousand square meter plateau by Bozdağ Film. Ebru Şahin is the female lead in the series, in which many supporting actors also take part. The famous actress, who gave life to an epic warrior woman named Akkız, returned to the sets sooner than she thought because of such an effective role.
Destan was a production in which Ebru Şahin, who made a big break with the Hercai TV series, stood out as perhaps the most special female warrior in the history of the Turkish TV series. There are also very positive comments about the series on social media.
There has not been a single criticism for the Destan series so far. Sina Koloğlu, one of the writers of Milliyet, made two subtle but effective criticisms in his commentary on the series.
Drawing attention to the fact that shooting period dramas and endearing historical productions to the audience is now an achievement of the industry, Sina Koloğlu states that this situation is also felt in Destan.
This series is not a documentary, nor is it a reflection of a true story. Destan actually started out as a production fictionalized by Mehmet Bozdağ, the owner of Bozdağ Film. Now it has come true and the audience loved to watch Akkız's warrior woman features on the screen.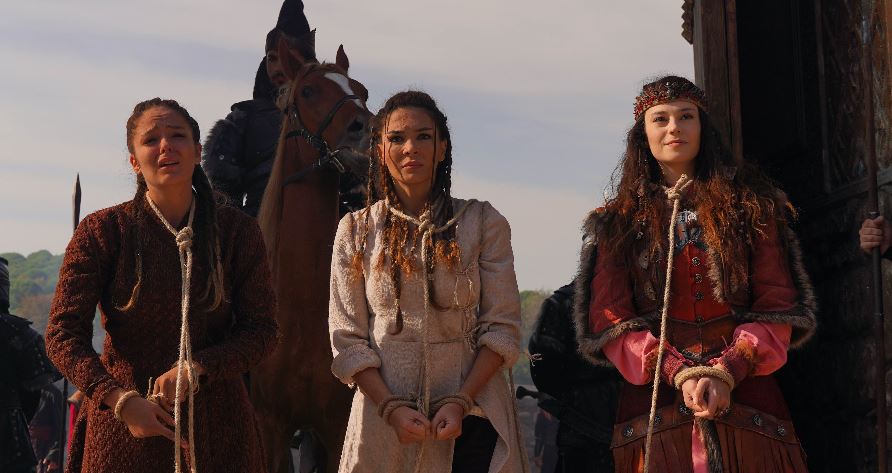 However, in addition to all the positive comments about the series, some criticisms should also be included.
Sina Koloğlu, in his article, questioned the accuracy of the messages given in the TV series about pre-Islamic Turks. Sina Koloğlu, stating that impartial and historians' statements on this subject will be important, also draws attention to the fact that Destan is a fictional series.
Sina Koloğlu also mentioned that there are actors who cannot reflect their mimics and expressions due to Botox in the series.
Sina Koloğlu, who put forward his criticism by saying, "And if there was a choice of the 'Botox-free ones' of these female actors," did not give any names.
The producers will also take into account the assessment that this is reflected on the screen and is a bad image, since there is Botox among the female actresses in the epic series.