Famous actor Mert Yazıcıoğlu won great appreciation from his fans with his performance in the TV series Aşk 101. The project, which was published on Netflix, has come to an end and fans are eagerly waiting for the new steps of the actor.
Mert Yazıcıoğlu, who has been on the sets since 2011, has been involved in many projects in both the cinema and TV series sectors. However, the actor did not have a theatrical trial. The actor, who had a big break with the character of Baran in the Karagül TV series, now watches her lover Afra Saraçoğlu step into the theater with Nurgül Yeşilçay. A theater offer was also made to Mert Yazıcıoğlu, who seems to have been affected by this.
Mert Yazıcıoğlu, who was in the first screening for the play of Afra Saraçoğlu and Nurgül Yeşilçay, received a welcome offer from Mert Fırat, one of the founders of Das Das art centre. Mert Fırat, in his statement, said that the young actor should also take part in the stages.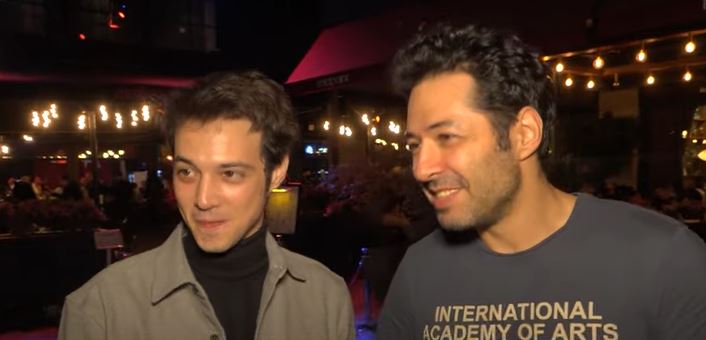 Mert Fırat made the following statements: "Mert is the one I watch on the screen. He is an actor that I follow in Aşk 101. He is one of the actors I would love to have on stage. I hope it happens in a project. We are talking, I would love to have it in Das Das. I care very much that our young friends work on the stage as they do on the screen. These things are always a matter of enthusiasm. Actually, this is a request job. In that sense, Mert is exactly that kind of person. I hope the way is clear."
Mert Yazıcıoğlu, on the other hand, said that he was excited for his lover Afra Saraçoğlu's first theater experience and that he witnessed that she put a lot of effort into it.
Yazıcıoğlu said, "I am also very excited. Everyone has worked hard. It all happened before our eyes. I think their hard work will pay off. I think there will be a positive response from the audience. There should be a reward for all this hard work,".
The young actor did not give a clear answer to Mert Fırat's offer to take part in a theater play project.