It is impossible to forget the character of Feride in the TV series Camdaki Kız (Girl in the Glass), played by master actress Nur Sürer. Nur Sürer, who carried out a very successful process in this story with Burcu Biricik, showed her mastery and made important contributions to the increase of the experience of the young people.
Now, the famous actress's appearance in front of the audience with the character named Hülya Soykan in the Aile (Family) series does not escape attention.
However, this time, there is no one who will bow down like Nalan, do whatever she wants, and keep her voice down. Those who see the attitude of the Devin character, played by Serenay Sarıkaya in the Aile series, towards Aslan's mother Hülya, whom she loves, are very happy. Because it seems that Devin will not suffer the sufferings of Nalan. Serenay Sarıkaya, who plays Devin, who will reveal her own style as a strong woman, gives a very successful performance.
In the face of a master like Nur Sürer, Sarıkaya never smirks and carries the weight of the role. Hülya wants to play by her own rules, as many dominant mothers do when it comes to determining and influencing their children's lives, but Devin doesn't seem like she's going to let that happen.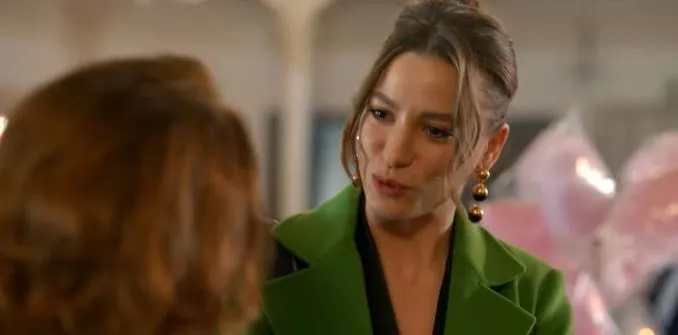 Those who look at Nur Sürer while watching the Aile series on the screen and remember the relationship between Feride and Nalan in the Camdaki Kız series are now very pleased with Devin's strong stance against Hülya.
In the jokes reflected on social media, there are those who say that they want Devin's character to avenge the suffering Nalan in the Camdaki Kız in the Aile series.
It is possible to understand from a single photo frame what a successful TV series couple Serenay Sarıkaya, who returned to television series after 8 years, and Kıvanç Tatlıtuğ, whom we had the chance to watch on the screens again after 5 years.
The Aile series, whose first episode was highly acclaimed and which made a great opening in the AB and ABC1 categories, will again attract millions to the screen with its second episode.