The Gönül Dağı series, which was broadcast on TRT1 screen on Saturday evenings and received very good ratings, was also a project that made the actors very happy. Although it is difficult to work in the cold climate of Eskişehir at this time, the Gönül Dağı team loves to do their job despite the tough conditions.
Berk Atan, who is in the lead role of the series, came to Istanbul with the opportunity from the set and attended the GQ Men Of The Year 2021 award ceremony with his lover Selin Yağcıoğlu. Berk Atan, who draws attention to his happy state with his lover, said that the series went very well.
Berk Atan said, "We are going really well. We get 12-13 ratings. We passed the first place of the day, we are taking the first place of the week" and expressed their pride.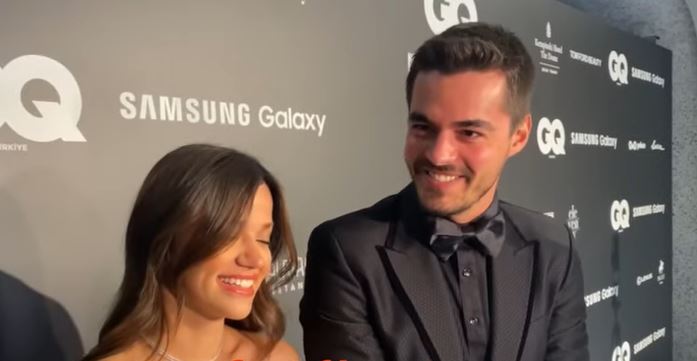 Thanks to the loyalty of the fans of the series, Gönül Dağı stands out as the most successful production of this season. Explaining that they entered the hearts of the audience, the actor said:
"Our work on Gönül Dağı really entered the hearts of the audience. People who missed Central Anatolia. Everyone finds something for themselves. Anatolia is the story of all of us. That's why we try to tell the story of all of us sincerely. So we can do it, we ensure success."
Stating that he will start 2022 with a small holiday, Berk Atan said that 2021 was a good year for him, both in terms of business and love.
Saying, "I became the winner," Berk Atan stated that he had a good year and that he wanted this to continue in the new year.