The decision was made for the program "Çok Güzel Hareketler 2", broadcast on Kanal D, prepared by actor and director Yılmaz Erdoğan and presented by Eser Yenenler.
The team, led by Yılmaz Erdoğan for a long time, has been on its way with Eser Yenenler recently. Yılmaz Erdoğan returned to the program, which he took a long break, to celebrate the 100th episode. The joy of dahlias in Çok Güzel Hareketler 2 was worth seeing, they cut a cake together in the episode that Yılmaz Erdoğan also attended.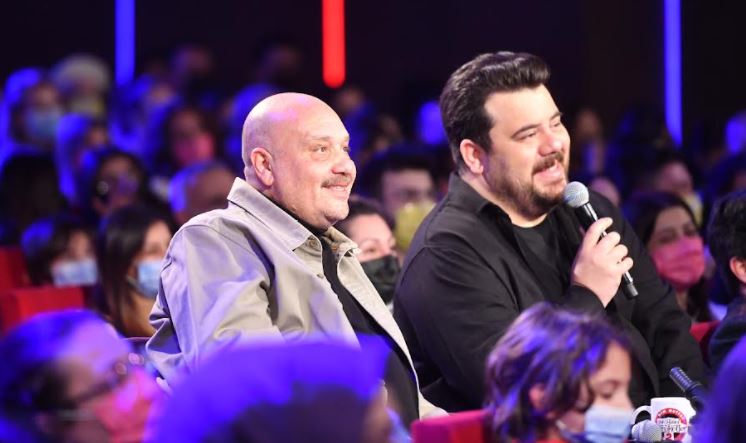 In the program where successful guests were hosted for the 100th episode, master theater actor Yasemin Yalçın left her mark on the episode with her legendary character Sürahi Nine for the first time after years and received a great applause from the audience.
The guest of the 108th episode of Çok Güzel Hareketler 2, which made the audience laugh and entertained with its entertaining episodes, was the theater, cinema and TV series actor, master name Ahmet Mümtaz Taylan.
The statement about the decision, which will upset the fans, was made on the official Twitter page of Çok Güzel Hareketler 2; "We are meeting for the last time next week on Kanal D! See you again very soon! #ÇokGüzelHareketler2"
Haftaya Kanal D'de son kez buluşuyoruz! Çok yakında yeniden görüşmek üzere! #ÇokGüzelHareketler2

— Çok Güzel Hareketler 2 (@CokGuzelHareket) January 25, 2022
The reaction of its fans to this statement made on social media did not take long. Expressing their sadness, Çok Güzel Hareketler 2 fans do not want it to be canceled as a program they love.