Rojda Demirer was the last to join the TV series O Kız (That Girl), in which Erkan Petekkaya played the character named Kadir. 15 episodes of the series are left behind and the new episode will be aired in the first week of January, which is considered a surprise for the audience.
The strategy of not broadcasting new episodes of TV series in the first two weeks of January in recent years, due to the lack of sufficient advertising deals, seems not to be implemented this time. The release of the 16th episode trailer of Kanal D's O Kız series was also a pleasing development for the audience.
Erkan Petekkaya so successfully portrays the 5-year-old childlike state of a 45-year-old man that someone who doesn't know might really think he is such a person. We also know that the famous actress received an award with this impressive performance and that the O Kız TV series got good ratings on Wednesday evenings with the power of the story.
Rojda Demirer, who joined the series later, added great movement to the story. The actress, who appeared before the audience as Melek, the mother of Zeynep's character, brought a completely different excitement to the story.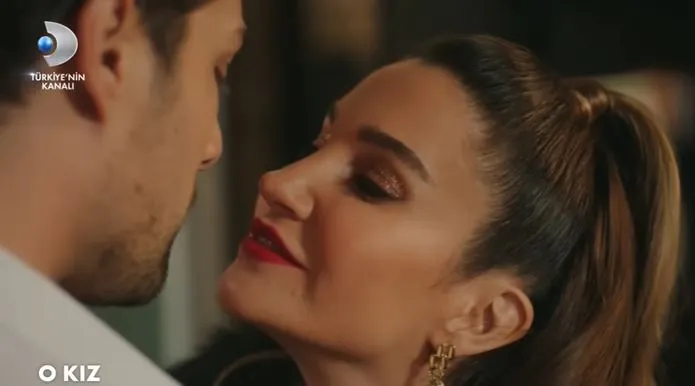 The rapprochement of the Melek character with Doruk made the audience revolt. Doruk, who was angry and drunk that Zeynep was with Ozan, fell into the net of Melek, who saw this as an opportunity. The fans of the series are very angry that the character of Melek mixed the story.
There is great criticism of the screenwriter in the comments made on social media. While Zeynep and Doruk were waiting for the love of their characters, the fact that they were thrown to different points did not please the audience.
The fans of the series express their reactions by saying, "Why are you ending the relationship between Zeynep and Doruk, we are watching the series for them."