Hasan Denizyaran was born on July 24, 1993 in Izmir. Turkish TV series and movie actor.
Name: Hasan Denizyaran
Date of Birth: July 24, 1993
Place of Birth: Izmir
Height: 1.88 m.
Weight: 80 kilos
Sign: Leo
Eye color brown
Siblings: Has a brother
Instagram: https://www.instagram.com/hasandenizyaran/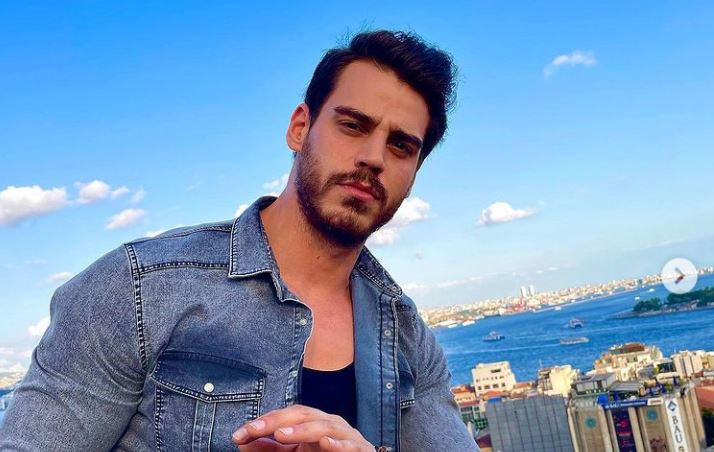 Family: The eldest son of a garment maker father and a housewife mother. He has a brother four years younger than him. "I lost my father in a car accident. My mother was a housewife, and later she received training such as life coaching and marriage counseling. She wrote two books, now she is writing the third. The sudden loss of my father was difficult."
Childhood years: He says he was never a successful child in education. "I was a lazy student, but I was very good at social activities. As long as I can remember, I have been involved in various sports, I played three instruments, computer, horse riding, chess… Thanks to my family, they always encouraged me to music, sports and other fields."
Education life: He graduated from Izmir Private Fatih College High School. He graduated from Istanbul Aydın University Drama and Acting Department.
The turning point of his life: His acting adventure started when he came to Istanbul from Izmir for university education. Afterwards, he thinks that a little perseverance and a little luck helped him.
The first step into acting: He started acting in the TV series Sungurlar in 2014.
Which project did he shine with? He started his career as a model. After starring in various commercials, he made a name for himself with the character of "Erkan" in the TV series Hayat Sevince Güzel in 2016.
Social: Because he loves to eat, food can sometimes be his socializing tool. As long as it's not something essential, I'm the type of person who says what is needed and sits down.
Mindset: He says that fame did not affect his acting career. "What will it do for me when my fame increases? On the contrary, I am a little shy about such matters. I can like myself when my hair is long and a little burnt in the summer. I used to be a womanizer, but I realized that it doesn't help anyone, it's actually very tiring."
His first feature film: In 2017, he stepped into the world of cinema with the movie 4N1K directed by Deniz Coşkun, adapted from the novel of the same name by Büşra Yılmaz.
His outlook on life: He is not one to hold grudges, but he never forgets something done to him.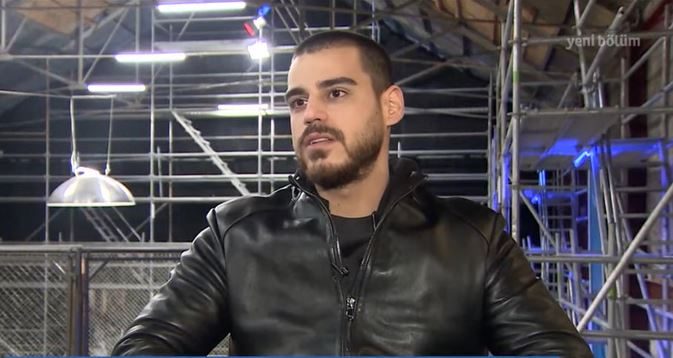 His perspective on business life: He takes the lead role in the Yalnız Kurt (Lonely Wolf)  TV series for the first time. He states that he didn't have much difficulty playing the lead role. "Playing the lead doesn't make me nervous at all. I try to present my role as an actor in the best way possible. After that, the editing, the editing, the appreciation of the public… Only being the lead can have a weight; working hours, working conditions. Longer periods can be more tiring."
Career plan: He prefers to take part in the projects he likes the most. "I am a graduate of the acting department, which means I chose this as a profession. For years, that's why I chose the ones that I saw best in the jobs that came my way. Acting has an artistic side, but I don't think it's in dramas, the screen is more commercial."
Future Dream: Goals; To take part in popular and unforgettable productions and to start a family. "I don't want to be a late father. God knows, of course, but in my 30s, I want to be a father and start a family."
His view of love: "I put the woman I love in the position of the woman after my mother. There's my routines, my work, and that, she. It becomes my world and I love it so much. I think I am a good lover. I believe I can control love 100 percent. There is such a thing as being ready for love. "
Unknown feature: He learns quickly and has a very good memory. "Being good at memorization also helps me a lot in acting. I played many musical instruments. I can do business in many fields. I just need to focus a little bit."
What does he do at home? In his spare time, he usually likes to cook. "I love both cooking and eating. My favorite food is stuffed onions and hermit crab I go to the gym for sure and it takes up a lot of my time. Apart from that, I watch movies or TV series every day. I write lyrics sometimes when I feel inspired and try to compose with the guitar."
Hobbies: Singing, cooking, playing computer games, composing.
TV SERIES
2014- Sungurlar
2016- Hayat Sevince Güzel/ Erkan Yıldız
2018- Elif/ Akın
2019- Afili Aşk/Uğur
2021- İşte Bu Benim Masalım/ Pamir
2022- Yalnız Kurt/ Altay Kurtoğlu
CINEMA MOVIES
2019-Kim Daha Mutlu?/ Sinan
2017-4N1K / Ali Telelioğlu