Servet Pandur was born on March 27, 1970 in İzmir. Turkish TV series, cinema and theater actress.
Name: Servet Pandur
Date of Birth: March 27, 1970
Place of Birth: Izmir
Height: 1.60 m.
Weight: 57 kilos
Sign: Aries
Eye color: Brown
Child: She has a son
Instagram: https://www.instagram.com/servetpandur/
Pets: She has a cat.
Education life: She graduated from Ankara University State Conservatory, Department of Acting. In the same year, she started to work at the Diyarbakir State Theatre. She is still working in Ankara State Theater artist staff.
Turning point in her career: She sees the TV series "What's the fault of Fatmagül?" as the turning point of her career. "Because I have a theater background, I played many plays at the State Theatre. The first TV series I played was 'Charli'. Then I worked with TRT in Ankara, I acted in daily serials. I can say that my first serious project is 'What's wrong with Fatmagül?' We still correspond with Esra Dermancıoğlu, whom I played with in that TV series, as well as Deniz Türkali. You can't be together much in practice because everyone works so hard. I still have a lot of friends with whom we have a heart bond. I played a beautiful character in "What's wrong with Fatmagül?" It was both challenging and an experience for me. There is no project that has never left a trace on people and that has passed."
The first step into acting: She started her television adventure in 1999 with the character of "Nalan" in the TV series "Çarli".
Which project did it shine with? She attracted attention with her character "Leman Namlı" in the TV series "Fatmagül'ün Suçu Ne?"
Personality traits: She is not selfish, she thinks of others first, "Someone else's sadness hurts me more than my own. I'm sad, I can handle it somehow, I know my pain, but I can't know the pain of the other person, I don't know how she is coping, how much she suffers. I can't deal with other people's pain, I can deal with my own pain. I wish everyone thought like that, if we had more respect for someone else's pain, maybe then everything would be different, we could be more loving. That's why I don't like hurting or hurting people. I envy people who have passion in life, I admire them. I think the greatest blessing God can bestow on a person is to lead them passionately towards something."
First feature film: Yılmaz Erdoğan / Kelebeğin Rüyası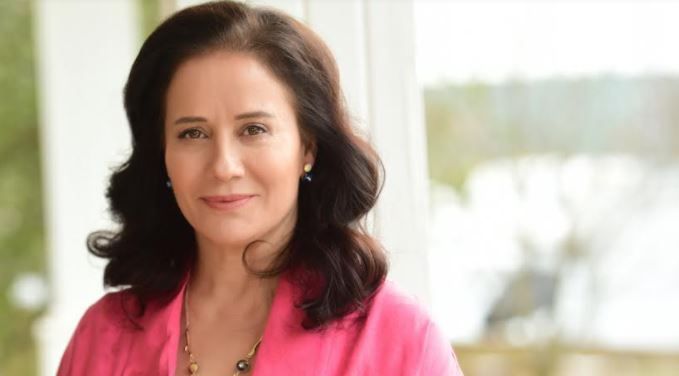 Her outlook on life: "She says she has no worldly and material passions. "I have never had any material passions either. That's why there is nothing in this life that is deed to me. I realized long ago that we can't own anything. I rent everything. You buy a glass, pay for it, say 'mine' and it breaks. It's yours for a while. It seems silly to me to say that I own something that will be mine for a while. That's why I can afford to rent it, to pay for it. I have a son, 21 years old; she is not at the center of my life. It is wrong to put your child and spouse at the center of your life. Put it in the center of your life as much as you want, after a while she leaves, she draws her own path. As love, it is at the center of my life, of course."
Her outlook on business: She loves the screen and the stage, both, but puts the theater in a special place. "Theatre and the drama are both acting-based things, but the synergy and energy of the theater are different, the set is different. I also like to act in front of the camera and the camera. There is an audience in the theater, but there is also an audience on the set. It doesn't matter if the audience is one person or 500 people. There, our set friends are our audience. Both are very different jobs, but the pleasure you get for the actor is the same for me. Theater is my first job where I earn money, where I get paid for my labor; so it makes my heart ache."
What advice does she give to young actors? She believes in the importance of academic education and advises young people on this issue. We don't follow the series very much, but there are a lot of young talents that I watch and like when I come across them. But most of them dropped out of school and education. Academic education is very important in human life. I say to all of them, 'Finish your schools, be sure to read'. When you enter a place, you should have the right to say, 'I studied the school for this job'.
TV series
2021- Kazara Aşk
2021- Fatma/ Arzu Argah
2020 – Hizmetçiler / Belkıs Sipahioğlu
2019 – Hercai (TV Series)
2019 – Bir Aile Hikayesi / Behiye
2017 – İçimdeki Fırtına / Nermin Kara
2017 /2018 – Kanatsız Kuşlar / Azime
2016 – Kalbim Yangın Yeri
2014/2015 – Yılanların Öcü / Remziye
2013 – A.Ş.K. / Müzeyyen
2012 – Babalar ve Evlatlar
2011 – Hayata Beş Kala / Esma
2010/2011 – Fatmagül'ün Suçu Ne? / Leman Namlı
2008-2015 – Unutma Beni / Nazan
2008 – Bir Varmış Bir Yokmuş /Fahriye
2007 – Yeni Evli / Ferizat
2007 – Kod Adı Kaos / Sibel Yüce
2006 – Kod Adı / Sibel
2006 – Hisarbuselik / Gülsüm
1999 – Çarli / Nalan
FILMS
2020 – Ağır Romantik / Nejla Egeli
2016 – Çok Uzak Fazla Yakın / Hala
2013 – Kelebeğin Rüyası / Suzan'ın Annesi
2013- A Thread A Needle / Sezen (Short Film)
THEATER GAMES
2009- Krem Karamel / Ankara Devlet Tiyatrosu
2008- Ex-Press / Ankara Devlet Tiyatrosu
2006- Yaşamak mı Yoksa Ölmek mi? / Ankara Devlet Tiyatrosu
2005- Yıldız Olmak Kolay mı? / Ankara Devlet Tiyatrosu
2004- Aşk Evlerden Uzak/ Ankara Devlet Tiyatrosu
2003- Aykırı İkili/ Ankara Devlet Tiyatrosu
2002- Ben Bir İnsan / Ankara Devlet Tiyatrosu
2001- İkinci Caddenin Mahkumu / Ankara Devlet Tiyatrosu
2000- Tanrılar Erkek Olunca / Ankara Devlet Tiyatrosu
1998- Arka Bahçe / Ankara Devlet Tiyatrosu
1995- Budala / Ankara Devlet Tiyatrosu
1994- Korku / Diyarbakır Devlet Tiyatrosu
1993- Topuzlu / Diyarbakır Devlet Tiyatrosu
1993- Ferhad ile Şirin / Diyarbakır Devlet Tiyatrosu
AWARDS
2010 – Baykal Saran Tiyatro Ödülü / Krem Karamel
2010 – 1. Sadri Alışık Anadolu Tiyatro Oyuncu Ödülleri/ Müzikal Komedi Dalında Yılın En Başarılı Kadın Oyuncusu / Krem Karamel