Uğur Güneş was born on January 13, 1987 in Ankara. Turkish TV series, cinema and theater actor.
Name: Uğur Güneş
Date of Birth: January 13, 1987
Place of Birth: Ankara
Height: 1.81 m.
Weight: 75 kg
Horoscope: Capricorn
Eye color Hazel
Siblings: He has one brother and a sister.
Instagram: https://www.instagram.com/ugurnesofficial/
Family: Originally from Ankara, his childhood and youth passed in Ankara. He has a brother and a sister.
Childhood years: He had a good childhood. "My childhood passed in struggle. I had uncertainties, but I also grew up very happy. I can say that I lived my childhood as it should be. I was a kid who loved living the moment, having fun, thinking and dreaming."
Education life: After graduating from Ankara University Language History Theater Department, he took lessons on acting.
The turning point in his life: He had no idea of ​​being an actor. His life changed when he saw an announcement that he was looking for an actor in a children's theater and decided to apply. "I applied and was accepted. I started out as an amateur in children's theater. We had a junky car, there is no place I visit him in Turkey for two and a half years. Then I started acting in TV series in Istanbul, I'm here today. "
The first step to acting: He started his television adventure with the character "Eray", which he played in the series "Start Again" in 2011.
With which project did it shine? He drew attention with the character of "District Governor Fatih" in the "Nameless Squad" series.
Personality traits: Warm, sincere, honest and humble "I love to laugh, I am very cheerful. There is a production that is a bit calm and does not immediately reveal its feelings. It is true that I am too serious when necessary. I cannot mingle with people right away. I try to get to know. Trust is very important to me. I would like to be confident, but I don't let myself go completely. I am always in control. "
Mindset: He couldn't get used to being popular and people looking at him. "I will probably never get used to it. But everyone wants to be famous and visible, to be applauded on stage. This is inherent in human beings. Handsome or beautiful, especially in this profession to be a great advantage for Turkey. Even if you can't play, you'll find a job. "
An unforgettable memory on the set: He cannot forget the memory of a theater play. "When the lights got dark, we had to change the decor on the stage in a very short time. With the trunk I carried, I fell from the stage into the lap of an audience. I can't forget that moment. "
The source of happiness: He describes every moment when he is next to his loved ones as the happiest moment.
First motion picture: Arkın Aktaç / Şeytan-ı Racim
The look at love: "Love is the moment you fall off a long and deep abyss. I get very emotional when in love and connect too much. This is very tiring for me. "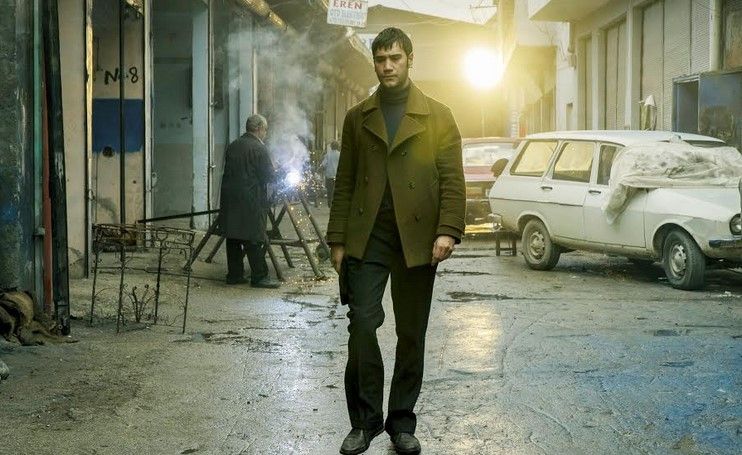 View of life: He lives life with its flow. He does not succumb to his ambitions and quarrel with life, but he never gives up on struggle. "In short, I will do everything I say I do, at least I will try to avoid regret in the future. I'm getting stronger after the difficulties. I have not lived an easy life, I am trained on this issue. Experiences make people strong, provided that they do not give up the struggle. "
His view of business life: He started acting nine years ago and during this period he played in six TV series and four movies. He does not see his success as a coincidence. "This is a success brought about by the roadmap of the route I have determined. Young actor friends from the conservatory are looking for a leading role and being famous. I've never been like this. My goal is to always be permanent in this business. I played another mood, another emotion in each project. This gave the audience the feeling that they were watching me for the first time. When you play the same character and game all the time, the audience will leave you. For example, my audience knows me by my name in the character I always play. This is a very proud thing for me. "
Career plan: He does not choose a role or character. It plays a role of three words. "I've never had a role scale. I also play the second and third man. I worked really hard to show myself. 'The first role I played in Don't Worry About Me was with an accent. Then we were going to shoot Urfalıyam Ezelden. This was too risky because I was going to speak in an accent again. Here I worked for three months on how to make myself noticed, how to draw a new and different character. I appeared before the audience as a completely different person. I never say "I am now". A player should not say such a thing. There are billions of characters in the world. You need to be able to play them all to 'be'. "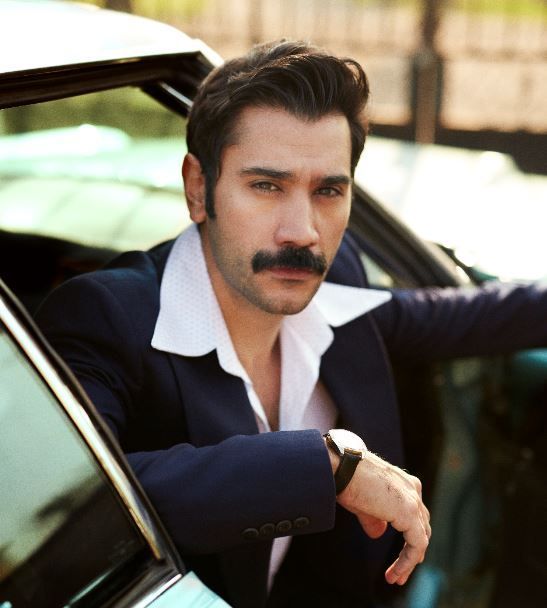 Dream of the Future: He wants to give life to permanent and unforgettable roles by acting throughout his life. "I would love to play someone with bipolar disorder. I'd like to play a slightly schizophrenic character who embraces and incorporates four different characters at the same time. And I am very curious about Özcan Alper's director on such a subject. It would be nice if he was sitting in the director's chair. "
Which movie was he affected by? He definitely watches Abbas Kiarostami's "Taste of Cherry" movie once a year. "Also, Almodovar's movie" The Skin I Live In "is also very impressive. Another movie I am not tired of watching is 'The Green Mile. I watched it about 6-7 times and I must also watch all of Tom Hanks' other movies. Likewise, this is true for Daniel Day-Lewis. "
The TV series he followed: Homeland, Game Of Silence and Ezel are some of the series he followed.
Favorite book? There is a Bird in Poland
Favorite city: Ankara.
City most wanted to go: St. Petersburg and Helsinki.
TV SERIES
2011 – Yeniden Başla (Start Again) / Eray
2014 – Urfalıyam Ezelden / Çetin
2015 / 2016- Resurrection: Ertuğrul / Tuğtekin
2016- Seddülbahir 32 Hours / Hüseyin
2017- Nameless Squad / District Governor Fatih
2018-2020- Bitter Lands / Yılmaz Akkaya
CINEMA FILMS
013- Tamam mıyız? / Serhat
2013- Şeytan-ı Racim / Emrah
2019 -Cep Herkülü: Naim Süleymanoğlu /Cemal Tunalı
2020- Dumlupunar: Vatan Sağolsun
AWARDS
2016- Ankara Ministry of Youth and Sports Award Ceremony / Best Actor
2017- Young Turkey Summit Academy Awards / Special Jury Prize / Nameless Squad
2019- 24th Magazine Journalists Association Golden Objective Awards / Best Player of the Year / Bitter Lands