Özge Törer was born in 1988 and has only had acting experience with the TV series Kuruluş Osman (Establishment Osman) until now. The actress, who has been in this project for 4 years, which started in 2019, managed to impress millions of viewers with the character of Bala Hatun.
While many viewers travel to ancient times in the atmosphere created, different emotions are experienced among the actors on the set of the series.
A great decoration was made on the plateau, which was established in accordance with international standards in the Riva region of Istanbul. Many structures were created on a 300-acre land and a large production was created according to the conditions of the 14th century with many details such as accessories, costumes and venues.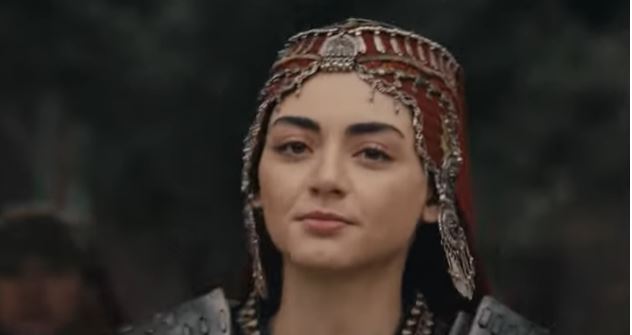 Of course, the actress who go to such a set are also affected by this situation. On the one hand, it is not easy for the actors who come from the life of the 21st century and enter the set and adapt to the conditions of the 14th century.
Özge Törer, who plays the character of Bala Hatun, also explained that she had difficulties in this regard, but that the turmoil of the early days was no longer there:
"At first, I was alienated and strange. Putting on that costume, being in that atmosphere, trying to do your job at the same time. But it's been 4 seasons, it's become a routine for me. Now I say that world is mine, I say that I am in this world too. I make that distinction clearer.
Every time I experience that emotion in a different way. As we go through that century, while wearing different costumes and experiencing different scenes, there are many moments when I say, 'Wow, I don't believe it, really.' "