Famous actress Yüsra Geyik has become a name that is frequently on the agenda of the magazines lately. The actress, who was talked about with her naked images in the digital series project called Bozkır, made a brave exit.
Standing out with the character of Zeliş in the TV series Arka Sokaklar (Back Streets) for 15 seasons, the actress grew up in front of the screen for 15 years, from childhood to adolescence and her youth. The viewers of the series also witnessed every aspect of Yüsra Geyik in this process.
After completing the Arka Sokaklar adventure of Yüsra Geyik 2 years ago, we see that she started to stand out with different projects one after the other. The actress, who made a strong debut in the TV series Camdaki Kız (Girl in the Glass), also took part in the digital series Bozkır and is now widely talked about with her brave scenes.
Yüsra Geyik, who is on the agenda with her naked dressing and dancing for her role in the series, has also become an important part of the Show TV series Aile (Family).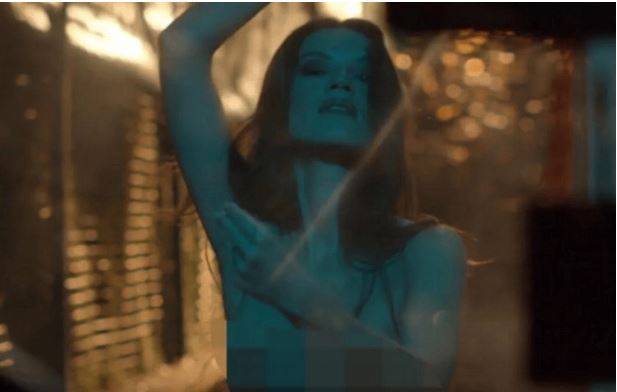 The actress, whom we watched as Yağmur, the brother of Devin's character played by Serenay Sarıkaya in the story of the series, is again in a contradictory role.
The character of Yağmur, who is an escort, does not hesitate to deceive people, uses drugs and does many things that can be described as a bad example to the society, became the most contradictory name of the series.
From being the decent, smart daughter of the family in the Arka Sokaklar series to the Yağmur character in the Aile series, the actress showed great courage.
Undressing for the stage in the Bozkır series also reveals that Yüsra Geyik has no limits in her acting profession.
The actress danced naked in the 7th episode of the series. Geyik's scene in the series soon became one of the most talked about topics on the agenda of social media.