Ece Yüksel was born in 1997 in Istanbul. Turkish TV series, cinema and theater actress.
Name: Ece Yuksel
Date of Birth: 1997
Place of Birth: Istanbul
Height: 1.67 m.
Eye color: brown
Instagram: https://www.instagram.com/eceyuksel/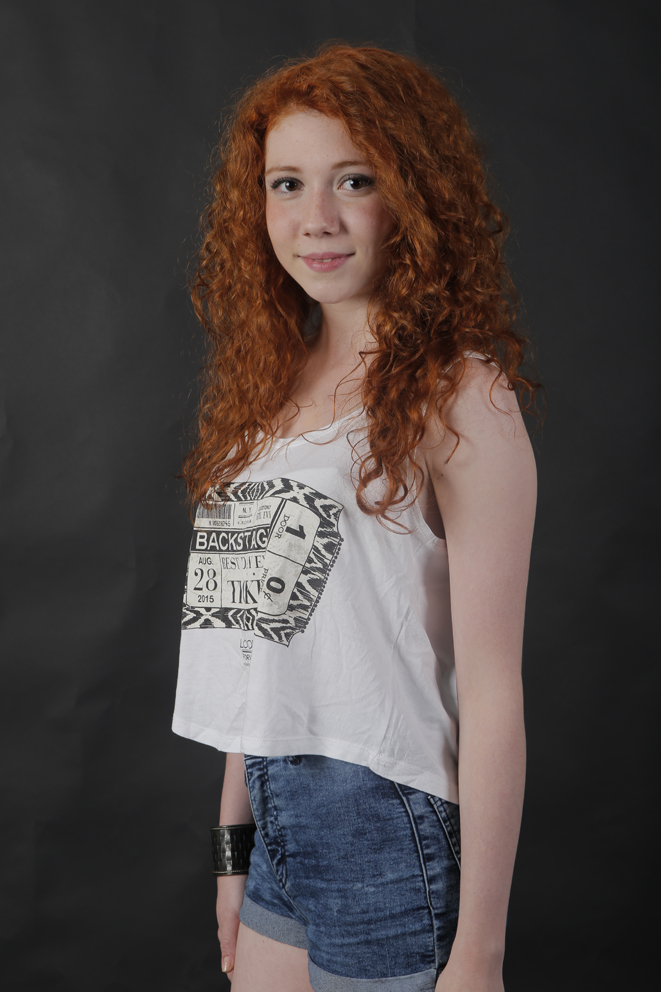 Family: Her parents didn't want her to be an actress at first, but when they saw her desire, they supported her. "My awards took their places in the corner of our hall. My family gets more excited than me at every award ceremony. Every time I receive an award, they are more happy than I am. I would not have gotten to this point without their support."
Childhood years: Her enthusiasm for acting started at a young age. "I was a very energetic kid when I was younger. I loved to imitate. I was bored. I was a little insistent on my family and they sent me to a theater course when I was seven years old. I didn't even know how to read or write when I went to school. And I loved the theater. My teachers there found me talented and directed me to the agency. This is how I entered the world of theater and TV series… I loved acting. The games my peers played at that time seemed childish to me anyway. I was 10 years old and I would say to them, 'I have a job'. Because I was memorizing. I guess I didn't see myself as a child, it was better to hang out with the grown-ups… My first introduction to the camera was with the series "Bıçak Sırtı". Then I played the daughter of İdris, played by Cem Yılmaz in Yavuz Turgul's Av Mevsimi. After this movie, I warmed up to acting.
Education life: Graduated from Kadir Has University Theater Department. She received training at the Craft acting workshop in 2014. In her last year of university, she became an Erasmus student in the Netherlands.
The turning point of her life: The movie "'Nefesim Kesilene Kadar" was the turning point of her life. "My parents didn't want me to be an actress when I came to high school, they wanted me to have a decent job. They saw acting as a hobby. They thought that it was not suitable for me as a profession. They advised me to go to the private course and study in a good department at the university. At that time, there was not much work, so I said 'OK' and focused on the lessons. That's when the offer for the movie "'Nefesim Kesilene Kadar" came. And it became one of the breaking points in my life. Thanks to this film, I entered the world of independent cinema for the first time. It was very different, the characters in the movie had more depth. People who did this job worked happier. After this movie, I decided to become an actress. When I received the 'Türkan Şoray Promising Young Actress Award' at the Adana Film Festival, I realized that my decision was the right one. And this award convinced my family as well. I started to study theater at Kadir Has University.
The first step into acting: She started her television adventure in 2008 with the character of "Ömür", which she portrayed in the TV series "Bıçak Sırtı".
Which project did she shine with? She attracted attention and received an award with the character of "Funda", which she played in the movie "'Nefesim Kesilene Kadar".
Personality Traits: The most distinctive feature of her personality; never loses hope. "As long as there is hope, good things will happen. I tried not to lose hope in my life. As long as there is hope and perseverance, there is nothing that cannot be done."
A source of happiness: She can't forget the moment she won the "Promising Actress Award" at the Adana Altın Koza Film Festival. "It was my first award. I feel very proud to have won the 'Türkan Şoray Promising Young Actress Award' in an important organization such as Altın Koza. It's a hard to describe feeling for an actress to be honored with such a meaningful award. But I can say that the moment I got the news was one of the best moments I have ever experienced in my life.
First feature film: Yavuz Turgul/ Av Mevsimi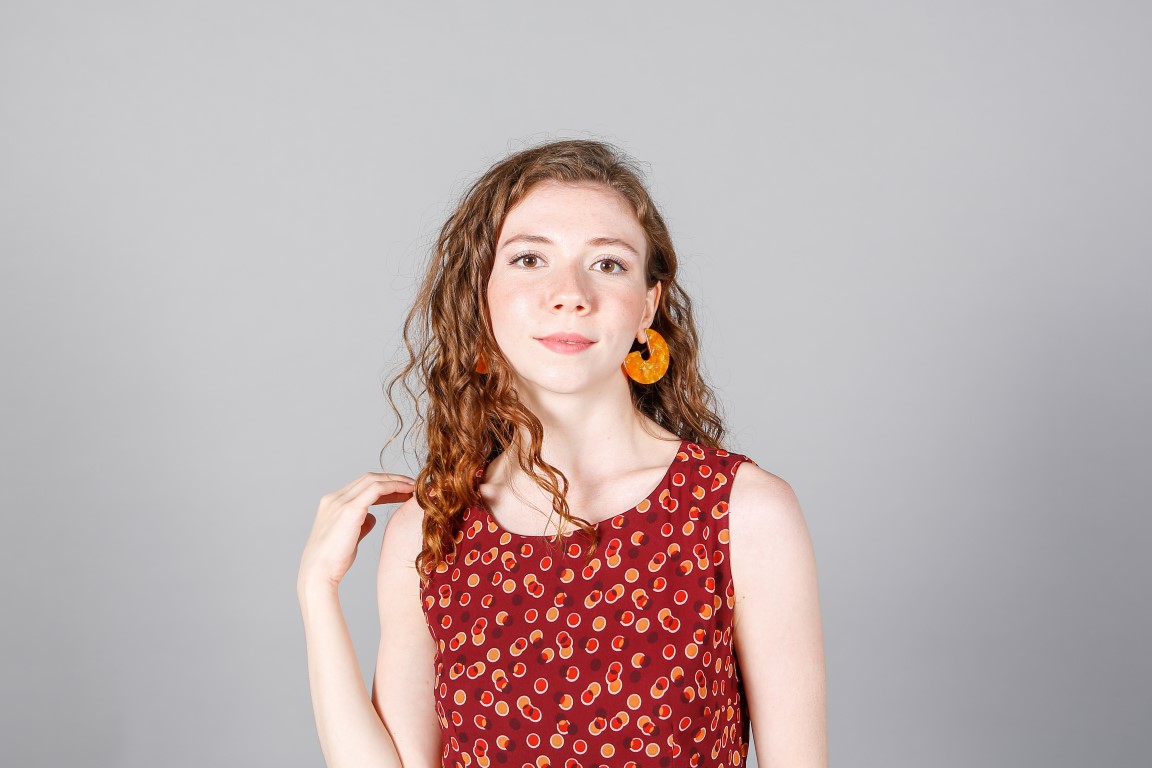 Her outlook on business life: She says that she enjoys acting in films. "I love to reflect on my character and add something new. "Cekmeceler" was a project where I had the opportunity to improve myself. I played the youth of Ece Dizdar in the lead role. I learn a lot from the actors I work with. In this respect, it was a good experience for me in terms of the Çekmeceler staff".
Career plan: She wants to prove herself abroad as well. "While I was studying at the university, I went to the Netherlands thanks to the Erasmus program. I stayed for six months. They have a different school, closer to the Germans. Everything is more angular. But I'm more of an insider. There I saw that I could produce new syntheses from two different schools. For this reason, I want to work abroad, this may be the Netherlands or Germany… Here, too, I would not say no to TV series, but my preference would be to work abroad. As an actress, I don't prefer to limit myself to a single character or to fall into repetition. I think each character has a different taste to play. Projects that allow me to improve myself have always been my priority. I would like to be involved in projects that make this development possible."
Future Dream: "I can say that my biggest dream is to take part in an international production. There are many large-scale and successful projects abroad. I think we have a lot of things to take as an example as an industry. There are too many valuable and successful directors and actors in our country that I cannot count one by one. I would like to work with all of them when the time comes. I believe I have a lot to learn."
TV SERIES
2008- Bıçak Sırtı/ Ömür
2012- Muhteşem Yüzyıl
2015- Kiraz Mevsimi/ Senacan Karaylı
2021 – Yargı / İnci Erguvan
2021- Aşk 101/ Elif
CINEMA MOVIES
2020- Benden Korkmana Gerek Yok (Short Film)
2020- Mamaville/ Ferah (Short Film)
2019- Bağlılık Aslı/ Gülnihal
2019- Kız Kardeşler/ Nurhan
2016- Unexpected Guest (Short Film)
2015- Çekmeceler/ Deniz
2015 – Nefesim Kesilene Kadar (Funda)
2010 – Av Mevsimi ( Pelinsu)
THEATER PLAYS
2016- Nereye Gitti Bütün Çiçekler? / Actress
2014- Enkaz / Actress
AWARDS
22nd Golden Boll Film Festival – Türkan Şoray Promising Young Actress Award / Nefesim Kesilene Kadar
19th Flying Broom International Women's Film Festival / Young Witch Award / Nefesim Kesilene Kadar
21st Sadri Alışık Theater and Cinema Actor Awards / Ekrem Bora Promising Actress Award / Nefesim Kesilene Kadar