The new TV series Safir (Sapphire), which is being shot in Cappadocia, is a candidate to be one of the ambitious projects of this season. Shining young talents of the last period, such as Özge Yağız and İlhan Şen, play the leading roles in the Safir series, which stands out as a strong drama story.
You will watch Özge Yağız as Feraye in the story of the series. İlhan Şen will play the character named Ateş. The fans of the two young games are also very hopeful and the expectations are high for the new series project.
Another important detail of the series was that Burak Berkay Akgül had his name written in the lead role. The young actor will portray the character named Yaman. Akgül first attracted attention with the character of Rüzgar in the ATV series Maria ile Mustafa. Afterwards, he gained experience in the TV series Kahraman Babam.
The main output of Burak Berkay Akgül was the TV series Destan (Epci), which was also broadcast on ATV. Even though it lasted for only one season, another important career opportunity emerged for the young actor who played the character of Kaya Tegin in the unforgettable series Destan.
Burak Berkay Akgül, who has been working intensively on the set for the new ATV series called Safir, is again in a business to talk about. The Safir series, which set out with the slogan "A love story that remains hidden", will offer a visual richness with the special shooting locations.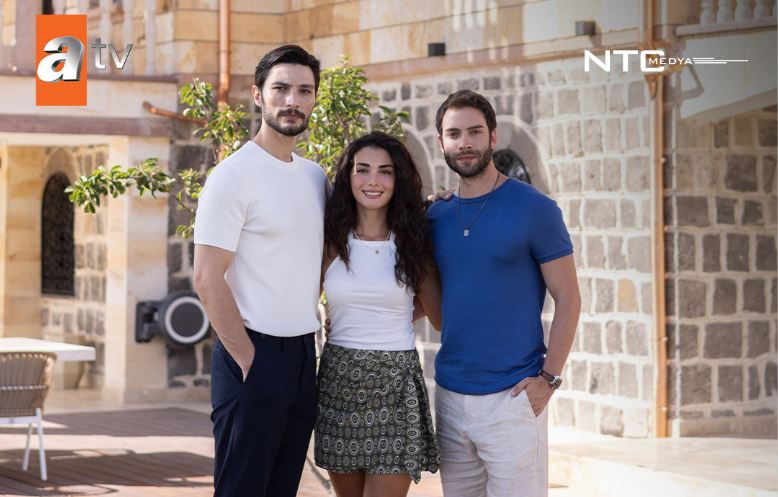 Its story is; It will reveal the situation of the Gülsoy family getting lost on dangerous roads full of tests of passion, passion, revenge and bullying that changed overnight.
Burak Berkay Akgül assumed an important responsibility by taking the lead role. For the actor who came to the fore by taking part in good series at a young age, the Safir project can provide a career jump. Many TV series fans are eagerly awaiting the performance of Akgül, who made her name in the lead role with Özge Yağız and İlhan Şen.
The Safir series, which also includes names such as İpek Tuzcuoğlu, Erkan Bektaş, Müfit Kayacan, Nur Author, Can Bartu Arslan, Gizem Sevim, is expected to meet with the audience in the near future.