Actress Aslıhan Malbora, who is remembered for her character "Leyla" in the TV series Üç Kuruş, is relieving the tiredness of a busy season in Barcelona.
The beautiful actress also shared her holiday joy with her followers on social media. Lying on the sand in her bikini and posing, Aslıhan Malbora's pose was showered with admiration and comments.
Fans of the actress responded to the photo with humorous comments such as "Efe should not see the commissioner", as well as "Why are you so beautiful?" They made many comments such as: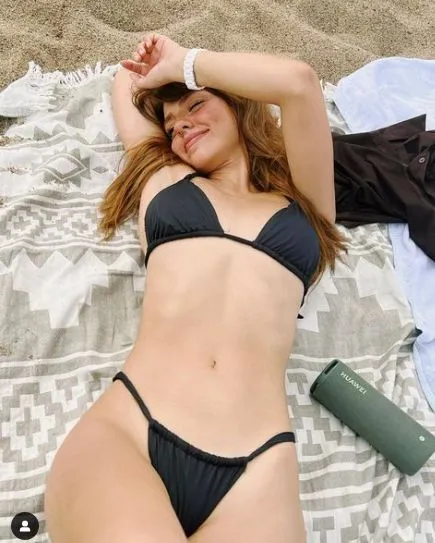 Aslıhan Malbora, who made a strong impression with her successful performance in the Üç Kuruş TV series, also appeared in front of the audience with the series Etkileyici (Impressive), which was broadcast on the Gain digital platform.
The second season of the series, which tells how social media affects people's lives, was also shot. Aslıhan Malbora, who plays the leading role in the Etkileyici series, which will be broadcast on the Gain platform in the fall, gives life to the infuencer 'Leyla' character. The actress will present sections from the life of a phenomenon struggling to prove her rightfulness.
The 10-episode series seems to impress everyone with its high pace of unexpected developments chasing each other and its masterfully written scenario as if watching a true story. Aslıhan Malbora's performance has already been a subject of curiosity by her fans.
Hande Türkel is the director of the series, which also includes names such as Mehmet Aykaç, Billur Melis Koç, Olcay Yusufoğlu and Hakan Yılmaz. Murat Kepez and Şükrü Özbey write the striking scenario of the series Etkileyici, produced by Murat Cemcir.