Actress Demet Evgar and business manager Levent Babataş, whom she married 5 months ago, got their baby named Mavi. It was learned that the health status of the famous actress and her daughter, who gave birth in Taksim Acıbadem Hospital, is good.
Demet Evgar experienced the happiness of being a mother for the first time with the birth accompanied by a doctor, midwife and birth psychologist. The actress, who performed many prenatal rituals before her daughter was born, often shared photos of these moments with her followers on social media.
Demet Evgar, who took her first baby in her arms, made a "celebration of transition to motherhood" instead of a baby shower. During the ritual, which was accompanied by prayers and flowers, Evgar had motifs drawn with henna on her stomach.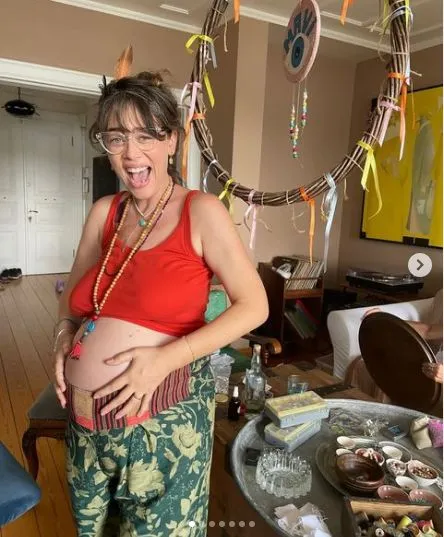 Demet Evgar described the process she went through before she got pregnant with these words; "Before I hosted my baby in my body, I was in a stuck period. I started Kundalini kriya. For 40 days, I got up at 05:30 in the morning and meditated. I was already pregnant at that time. I wake up at 3:00 am and do yoga to open up a healthy space in my body for my daughter."
Demet Evgar, who also explained, "I used to think that I didn't have to give birth to children, but I saw that I was very ready for motherhood," and said, "I have no intention of teaching my daughter anything. Because I know that; She will be born wise, like all children. My intention is to leave my child in the ground. To take the power of nature behind it. She also drew attention with her words, "It is enough for her to know the language."
Fans of the actress, who used social media very actively during her pregnancy, are now waiting for the first post from Demet Evgar with her daughter Mavi.