In the weekly research on the social media reflections of television series, the Yalı Çapkını (Golden Boy) series again managed to become the most popular series. In the research conducted by Adba TV for the week of April 3-9, an analysis was made on the most shared messages.
According to this analysis, it was concluded that the Yalı Çapkını series, which shared 50 thousand 800 messages, was the most popular production of the week.
In this study conducted on Twitter, the series named "Adım Farah" (My name is Farah) is in the second place. Demet Özdemir and Engin Akyürek have an influential fan base and the support on social media is increasing every week with their efforts.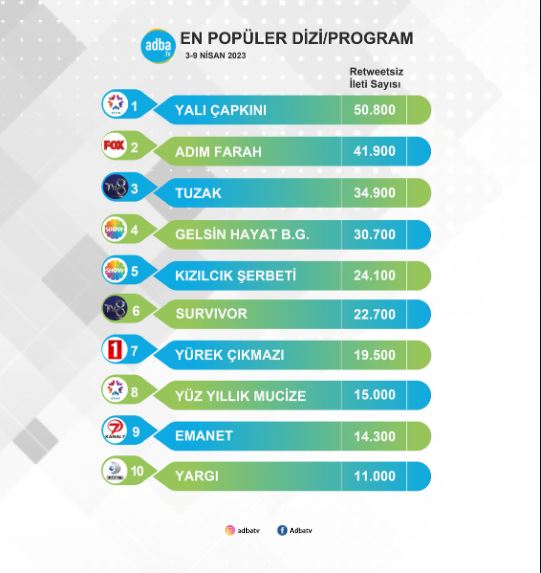 The Yalı Çapkını series is already making a show of strength in the ratings with its millions of viewers. Even if the ratings of Adım Farah are not at this level and close to the average, its support on social media should not be underestimated.
The Tuzak (Trap) series is in the third place of the list and it can achieve a very disproportionate success on social media with the ratings it has achieved. It has to be said that the tremendous support of Akın Akınözü fans pays off at this point.
While the series Gelsin Hayat Bildiği Gibi (Come Life as it Knows) is in the fourth place as a project that has been affecting social media since the summer period, the most surprising series was Kızılcık Şerbeti (Cranberry Sherbet).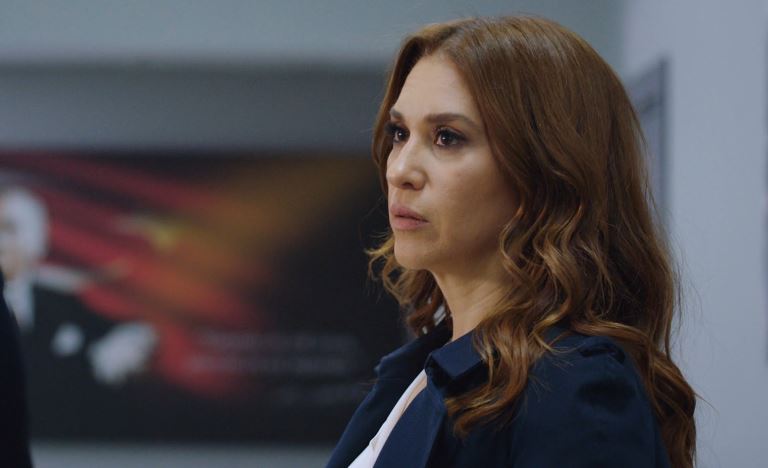 It was surprising that the Kızılcık Şerbeti TV series was ranked fifth among the most popular TV series on social media, even in a week when the penalties imposed by the RTÜK regarding the series were talked about a lot.
The fact that Nursema's character in the series has been prominent for weeks and that Kızılcık Şerbeti won the first place in the AB and ABC1 categories with very good rates did not affect the social media much.
Despite all this, it was surprising that Kızılcık Şerbeti was the fifth most popular TV series in the week of April 3-9.