Burcu Özberk, who took part in such productions for a long time to be called the queen of romantic comedy series, is now on the set for the movie Rüyanda Görürsün (You see in your dreams). The famous actress had a long rest and self-renewal process by taking different trips after the Aşk Mantık İntikam (Love Logic Revenge) series made its finale in April.
Burcu Özberk, who has been on the sets since 2013 and is generally on the agenda with long-term projects, has in recent years; Aslan Ailem took part in the sets with almost endless energy with Afili Aşk, Çocukluk and Aşk Mantık İntikam series.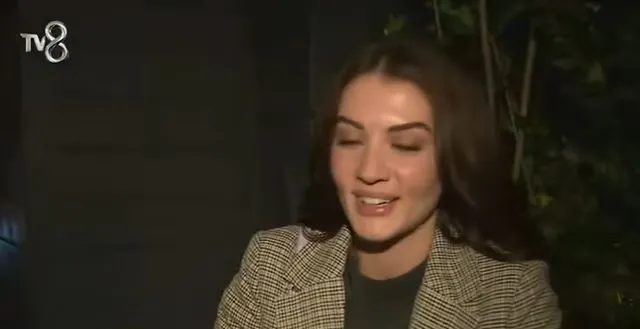 The actress, who took a long break from her holidays due to one project after another, took advantage of the opportunity to rest in the last months. Explaining that she is happy to be back on the sets, the actress said, "I had a good time this year. When I was in the series Aşk Mantık İntikam, I said, 'I will travel a lot this year'. And as I said, it happened."
The actress, who went back to the set for the filming of the movie Rüyanda Görürsün, in which she starred with Murat Boz, stated that she was pleased to return to her job.
Speaking about her partner Murat Boz, the actress said, "It is not difficult at all, he is a very harmonious, very sweet, naive person. Even before I started working with him, I was enthusiastic and excited. I am very happy that we are working together," she said.
Burcu Özberk stated that she also wants to take part in beautiful and different roles and that she is eager to work hard for such projects, and that she is looking for new roles that will improve herself in her career.