There are very important projects in the series competition on Tuesday evenings. Having completed its first year, the Kanal D series Üç Kız Kardeş (Three Sisters) presents a very successful second season performance. In addition, Ben Bu Cihana Sığmazam (I Can't fit in this World) on ATV, which has just started, and Yürek Çıkmazı (Heart Impasse), which met with the audience on TRT1, are also putting their signatures on very successful works.
On Fox TV, the new series called Taçsız Prenses (The Uncrowned Princess) has a story that deeply affects the audience. It should be noted that the TV series Gecenin Ucunda (At the end of the Night), which did not receive the expected attention on Star TV, was also screened on Tuesday evenings.
This time, the Show TV series Aile (Family) is coming to Tuesday evenings, where such powerful TV series take place and the ratings are shattered. Bringing Kıvanç Tatlıtuğ and Serenay Sarıkaya together in the lead roles, the series is expected to make a very effective debut. Fans who have been waiting for Kıvanç Tatlıtuğ for 5 years are very excited.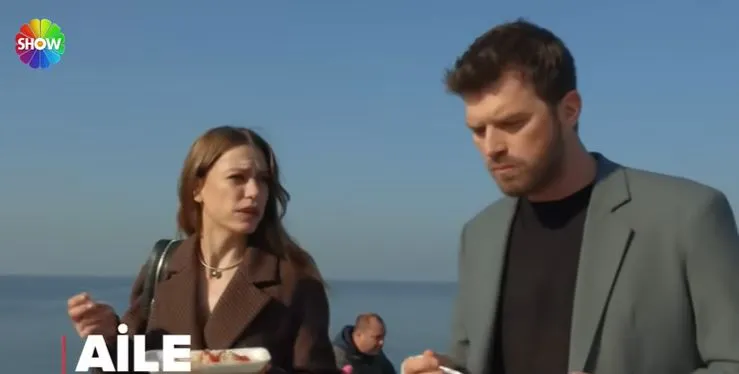 The Aile series has a strong meaning, as Serenay Sarıkaya will return to the television screen after the Medcezir series, which was broadcast 8 years ago. The first findings that the two influential actors would make a very good series couple were also presented with trailers. In other words, with the Aile series, which will participate in the Tuesday competition, everything can change completely.
Show TV has a goal of reaching the top of the ratings on Tuesday evenings with the Aile series. It is not known whether this target can be achieved, but it is also true that a series project is coming that can attract the loyal viewers of rival series.
With the Aile series, there may be a decrease in the ratings of all other productions in the Tuesday competition. Although some series are not expected to lose their loyal audience, the existence of a very effective project like Aile will shake the balance in the Tuesday competition.
There will be a very important series of races on the television screen on Tuesday, March 7, and it does not seem possible for now to say how the ratings will be shaped and who will win and who will lose.