The poster of the highly anticipated series of the season, "Aziz", which will be screened on Show TV, produced by O3 Medya, produced by Saner Ayar, and project consultant by Zeynep Günay Tan, has been released. The striking poster featuring Murat Yıldırım, Damla Sönmez and Simay Barlas received great acclaim.
While the popular leading actors of the series received great attention on social media with their images reflecting the 1930s, their roles were also a matter of curiosity. Now all eyes are on what will happen between Aziz (Murat Yıldırım), Dilruba (Damla Sönmez) and Efnan (Simay Barlas).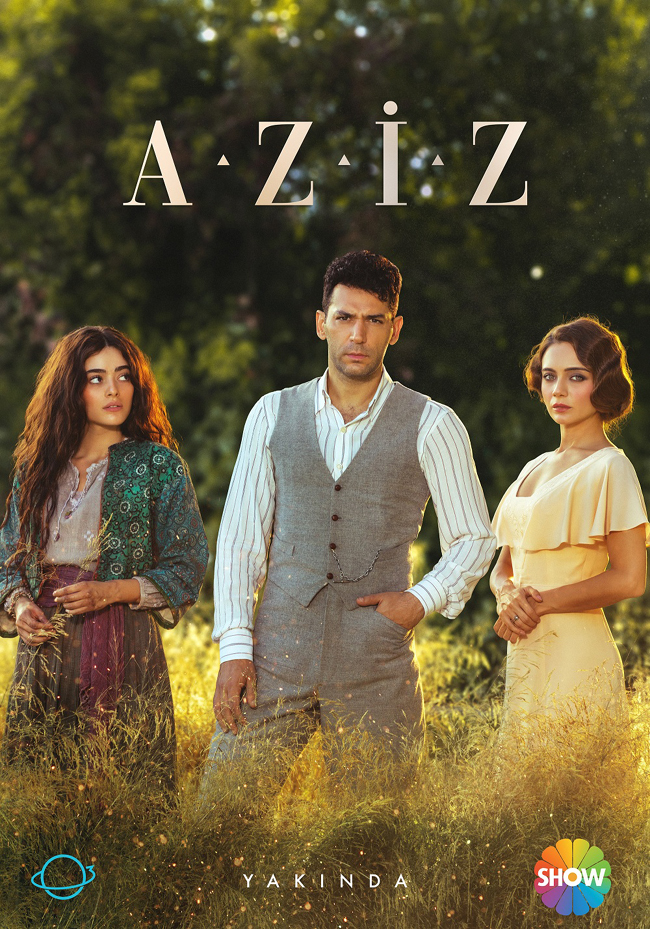 In the cast of the series, the project design of which was realized by Necati Şahin, the director's chair was Recai Karagöz and the screenplay was written by Eda Tezcan; Ahmet Mümtaz Taylan, Fırat Tanış, Güven Murat Akpınar, Eren Hacısalihoğlu, Suzan Kardeş, Ayten Soykök, Elif Sönmez and Füsun Demirel and Meral Çetinkaya, as well as strong players, Cenan Çamyurdu, Baran Akbulut, Haydar Köyel, Berkay Akın, Mehmet Avdan, Özgür Onan accompanied by valuable names such as İmren Şengel.
With its ambitious staff and impressive story, Aziz will be on Show TV very soon.
Topic of series:
Aziz Payidar (Murat Yıldırım), the son of the Payidar family, the largest and only carpet manufacturer in Antakya, leads a prosperous and wealthy life. Aziz's fate changes when the French delegate Monsieur Pierre (Fırat Tanış) kills his son, Lieutenant Andre; He is forced to leave behind the land of his birth, his only love, in short, everything he has. Two years later, when he is thought to be dead, his return is unexpected for everyone. Nothing is the same anymore. Not only did Aziz lose everything he owned, but Antakya, which was under French occupation, became worse than he left. Moreover, her first love Dilruba (Damla Sönmez) is engaged to her uncle Galip Payidar's (Ahmet Mümtaz Taylan) son Adem (Guven Murat Akpınar).
Aziz, who had to start all over again, was reborn from the ashes with his struggle for life; He will be in a dilemma emotionally when Efnan (Simay Barlas), a simple peasant girl, unexpectedly enters his life, and after the intense emotional turmoil he experiences, he will find both himself and his true love over time.