Ay Yapım, one of the most experienced and successful production companies in the world of TV series, is preparing to come to the screen with a brand new series. Counting the days for the new TV series Üç Kuruş to come to the screen, Ay Yapım continues its preparations for the TV series Oğlum.
A new series is coming from Ay Yapım, which has signed many successful projects such as İçeride, Çukur, Aşk-ı Memnu, Fatmagül'ün Suçu Ne?. According to the news of journalist Birsen Altuntaş, the name of the new series is Oğlum.
The director of the new series will be Ahmet Katıksız. Katıksız, who has directed TV series such as Kara Para Aşk, Çarpışma, Aşk 101, has directed the Alev Alev series, which was also shot by Ay Yapım.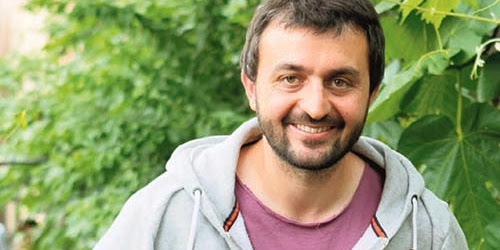 The Show TV series Alev Alev, which featured very ambitious names such as Demet Evgar, Hazar Ergüçlü, Dilan Çiçek Deniz, Berkay Ateş, Cihangir Ceyhan, Berker Güven, attracted attention by bringing women to the fore. The series made its finale at the end of last winter season.
Ahmet Katıksız is once again meeting with Ay Yapım. It is stated that the channel on which the new TV series Oğlum will be broadcast will be Show TV. There is no information about his players yet.
According to the information received, preparations for the series continue and the production company is in talks with the actors. Oğlum will focus on the story of two children. There is no detailed information about the subject of the series yet.