Miray Akay, who attracted attention with the character of Alçiçek Hatun, played in the TV series Kuruluş Osman (Establishment Osman), was born in 2000. The young actress, who has been on the sets since 2010 and has accumulated significant experience, attracted attention for the first time with the character of Duru in the TV series 20 Dakika (20 Minutes), starring Tuba Büyüküstün and İlker Aksum.
Miray Akay, who is remembered as Zeynep in the TV series Bizim Hikaye (Our Story), as well as the character of Peri in the TV series Güneşin Kızları, also gave effective performances in the TV series Zümrüdüanka and Bir Zamanlar Kıbrıs (Once Upon a Time in Cyprus).
The actress, who added a new experience to her experience by participating in the Kuruluş Osman series, also said that they will soon appear in front of the audience with the 4 season finale.
The Kuruluş Osman series, starring Burak Özçivit and continues to receive very successful ratings, is broadcast on Wednesday evenings and despite being such a long production, it finds a strong audience support.
Miray Akay, "I'm in the TV series Kuruluş Osman. We are about to give the season finale, 2-3 episodes left. "After that, we're on vacation," she said.
Explaining that it is an action-packed project and that she received training for 1.5 months, the actress explained that thanks to these trainings, she was able to take part in the battle scenes.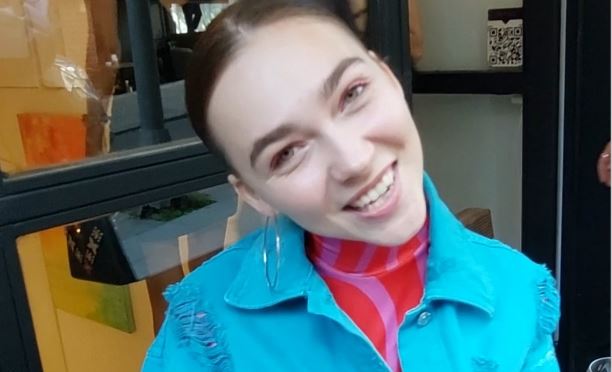 Miray Akay, who has taken steps in cinema as well as the series, explained that there is no clarity on what to do in the summer period as the process is not yet clear. Explaining that she would very much like to take part in award-winning films, the actress said, "I want to act in such jobs."
Explaining that she would like to take part in the theater, Miray Akay is waiting for an offer for the theater play. The actress also drew attention to the difficulties of the time with the series and the theater.
The actress said, "It is very difficult to do two things at once. Shows are so intense, we don't have time. Kuruluş Osman is very busy, so I can't find time, but if I can find time and if a good opportunity comes, I would like to take advantage of it."
Expressing that she is pleased with the interest shown by her fans, Miray Akay also stated that the allegations about her engagement are not true.